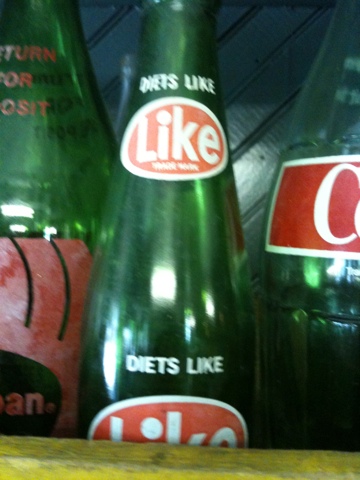 There are so many great old soda brands that are no longer around. One of the more clever, graphic wise, is Like, which was a diet version of 7Up. Here, a bottle in the Morattico Waterfront Museum in Morattico, Virginia. The museum is the old Morattico Country Store, which also now includes exhibits of life on the Rappahannock River.
The drink Like was popular in the 1960s, but was discontinued when cyclamates were banned, making its slogan, "Diets Like Like" a bit obsolete.
Back in the day, soft drink companies had different brands for their diet drinks. For instance, Coca-Cola had Tab and RC had Diet Rite.
It later became Diet 7Up, and 7Up apparently brought back the brand Like as a cola drink.