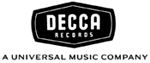 LONDON – The recent Diamond Jubilee has given the venerable recording brand Decca a figurative Royal Warrant through the Andrew Lloyd Webber single "Sing" by Gary Barlow and the Commonwealth Band featuring Military Wives.
In the last two decades, record brands have been largely ignored by recording companies. Oh, they say the brand is important, and they continue to put brand names on CDs, and continue to use brand names, but what has happened to the big recording companies is that they have each become a cacaphony of many brand names that operate as one muddled brand. The folks that work in the industry might associate things with a certain brand, but the public is largely left out of the mix. Executives go back and forth between labels, or do work for many labels, and each artist's release is considered a one-off brand of its own.
This is unfortunate, as the warrant of a record label is what gives a band, or an artist, credibility and authority. Ask any recording artist who has a contract what label they record for. This will be a badge of honor if they record for one of the big ones, even in an era when you theoretically don't need a label to record songs. I will never forget a Richmond, Virginia musician (now adman) named Joe Nio whose band, The Seymores, produced an album for the Virgin's indie label, Vernon Yard. His band practiced in our basement, and eventually won a contract. (Incidentally, The Seymores were named for an old shoe brand, Mr. Seymore, that was made by Stuart Weitzman's father.)
What was impressive about the contract was not only that he had a contract, but that it was with a label associated with Virgin Records. People knew that. It didnt matter that by this time, Virgin was part of EMI and no longer part of the Branson empire. It was still Virgin, and in my mind, the people that brought me Kirsty MacColl and Scritti Politti.
But back to the Royals and Decca, now part of Universal Music. Of the entertainment brands associated with Britain, Decca is the standout. Decca was not only a pioneer in technology, but it launched the Rolling Stones and carved a niche with its classical music. It had all manner of sister companies, including the Decca Radar brand in the U.S.
The brand is now moving again to reclaim its identity. It is the logo that is featured at the end of the song Sing, produced by Gary Barlow and the Commonwealth Band, and written by Andrew Lloyd Webber, himself a great British brand. Princes Charles and Harry appear in the video, which also features Commonwealth countries and brands, including London's Abbey Road Studios, Jamaica's Geejam Studios, Bush electronics (Britain's original radio brand). Music groups include Gurrumu, The Slum Drummers and Children's African Choir). The Royal connection not only helps sell this single, but burnishes the reputation and visibility of all the other Decca artists, both popular and classical.
For years, the American arm of Decca was actually a separate company, and it established a separate identity throughout the 20th century, and is particularly known for its jazz, as the many of the Decca classical records were released in the U.S. under the London label.
Labels can be a big help to consumers. If the artists under a label have some connection, people who listen and like one artist are likely to try another, if they are associated with it. I still have connotations of labels and artists; Capitol (Johnny Mercer and then the Beatles), Capricorn (means Southern Rock, pictured above in Macon, Georgia); Casablanca (disco), Columbia (all the greats done with spectacular polish), etc.
Other record companies would do well to position their artists with certain labels and promote them that way. Royal connections are not necessary; instead think on the label's history, legacy, and future.