The suntan lotion brand Sea & Ski has returned to the market, sort of.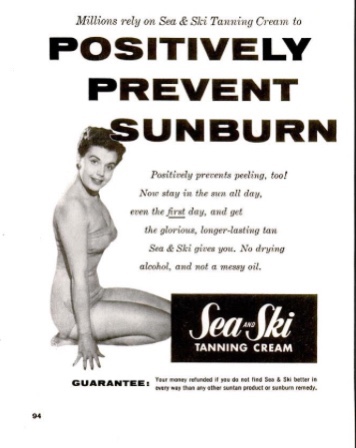 To many, the special scent of Sea  & Ski reminds them of wonderful summers, and its absence from the market has saddened many BrandlandUSA readers, who have read about it on the History of Sea & Ski page on the website.
Happily (sort of) the brand, which has been off the market for the last few years, has now resurfaced as a lib balm, sold in counter packages. However, it is just petroleum jelly and some scent. We smelled it and it did not evoke the same nostalgic smell, though we may be missing something and are curious what others think.
The trademark is alive, renewed in 2009. The current version is made under license by Navajo Manufacturing of Denver; Navajo makes small portion health and beauty aids.
If anyone else has found it, please comment below on the smell. I don't think it is it.