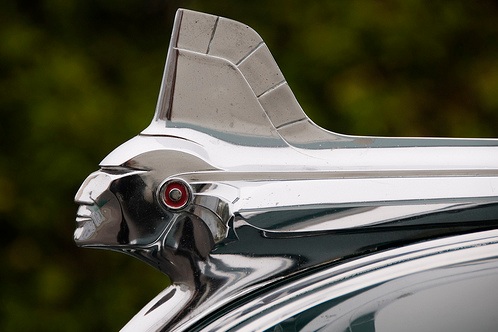 TALLAHASSEE – A reproduction Trans Am, signed by Burt Reynolds, has been a hit on social media and in car shows this spring. The $115,000 car, a specialty item modified from a new Chevrolet Camaro, is a modern interpretation of the car that  gained fame in the hilarious Jackie Gleason, Sally Field and Burt Reynolds 1977 comedy, Smokey and the Bandit.
The car is a limited run, and made by a specialty shop Trans Am Worldwide. Even as it is a small run by a shop, this is a smart step and could be a model for other companies that have mismanaged iconic brands and have had to drop the nameplates. The idea? Find a small, nimble entrepreneurial company that loves your castoff brand, and set them loose.
Initially, the Trans Am was actually a souped up Firebird, and shared a wheelbase with a Camaro. So its current relationship actually makes sense. This car is much more than a rebadge or custom kit. The car is completely re-engineered, and is a vast upgrade from the Chevrolet it was. The Tallahassee company that built the cars has built others, including GTO and Hurst editions. They are not some chop shop yahoos, but a highly sophisticated outfit that uses the latest technology and even OEM colors from PPG.
There are still collectors who wish for the return of these cars, and what this company understands is how to get at the DNA of a brand to create authenticity. The question is what is the brand, the marque Pontiac or the model, Trans Am? One is so much more interesting with the other.
Years ago, I sort of jokingly made up the idea that Chrysler would offer a Plymouth Switcheroo Kit as something to rebadge its Dodge cars. I wrote it half jokingly, because there was an element of seriousness to it. For decades, many families purchased either Dodges or Plymouths. Essentially, these cars not only shared the same DNA, they were made on the same production lines, the only differences being a badge or logo. Perhaps the most daring re-badge was the Mitsubishi-made compact the Dodge Colt. It was exactly the same as a Plymouth Champ, literally the only difference a nameplate attached to the car and a set of different marketing materials.
In the case of a Plymouth, then, an authentic brand aspect might actually be only a different trim.
Frankly, the practice of re-badging is what made all the different brands possible in the U.S. Basically, the car company would build a wheelbase and platform, and re-tool it in dozens of different ways.
In some cases, these platforms were even advertised together.
Chrysler went bankrupt of course, so many of its practices probably were not to be repeated. But the rebadging made sense, enabling it to produce three full brands of cars for two sets of dealers, the Chrysler Plymouth dealers and the Dodge dealers.
At its extremes, rebadging is really a decor package; to give identity to a car, impermanent things like key fobs, floor mats and the like can convey the brand. It's rather like a T-shirt, which can be sold with any logo on it.
The success of this project shows the potential of so many old brands, and so many young males who need employment doing things that are interesting. There are many other opportunities for specialty cars, especially with all of the 3-D printing and other technology that is available. Perhaps there might be a time when you get to pick a car, a trim package and a brand. Cars are one particular area where people have great affection for old brands, and how they look on the outside is very important. Margins are also good on special models.
Below, Reynolds describes the car: