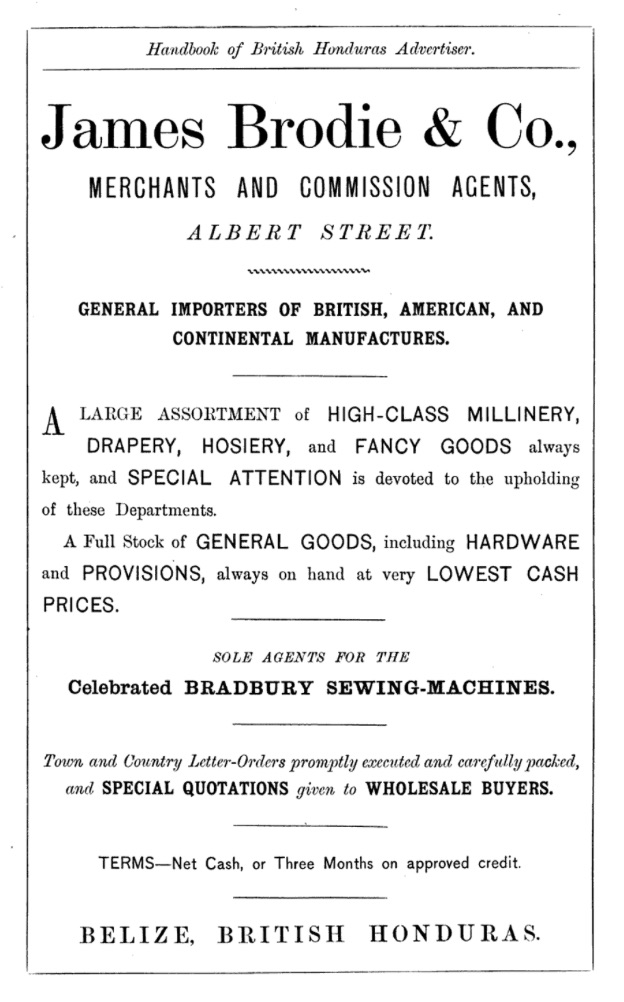 BELIZE CITY – British Honduras, now Belize, became independent in 1981. Today, the Commonwealth country Belize has been one of the most successful post colonial countries. It has not only managed to preserve its institutions, but create a welcoming climate for locals and tourists, preserving its nature, farms, Mayan ruins and overall sleepy vibe.
One of the most important ways to preserve a local identity is to keep around local retail brand names. Thankfully, American chains have not taken over Belize; the market is still not large enough. A great survivor is Brodies, born in 1887 as James Brodie & Co.
Today, Brodies is a grocery store, as well as selling a wide variety of housewares. To promote their brand, Brodies even does a yearly Christmas commercial, rather like British supermarkets.
The chain would do well to build on its history, all the while keeping its roots selling a variety of general and grocery merchandise.
One asset they have is their local employees, who give the store its identity. While there are local brands like Lighthouse Lager, Belikan beer and Independence cigarettes, most of the products are from the U.S. and other Commonwealth British countries such as Jamaica and Trinidad. The Brodie company is a true asset.
Also an asset are the larger companies; for instance Bowen & Bowen is the Coca-Cola distributor, but they are also the beer company and own fish farms and a Ford dealer, even the Chan Chich lodge in the jungle. This gives local stability to the economy.
Sadly, Bermuda lost Trimingham's, its local department store. American cities have forgotten this, but in order to have a strong local identity and a viable downtown economy, you need a local or regional department store.
If you are planning on starting a retailer, why not go to your local historical society, and see if there are any defunct local retail brands? It will give your firm a leg up, because while most will not remember the brand, just having a story helps you, your employees and your customers have a narrative.
Below, the Brodie's Christmas commercial.