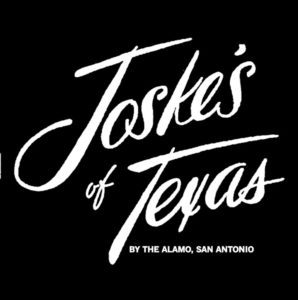 SAN ANTONIO – The Joske's Department Store, so long a beloved presence in Texas, yet another example of a revived department store location that is a mall and downtown anchor. This follows a recent trend of refitting large downtown department stores. In the case of Joske's, the project promotes the name and history of the department store as a lure as part of their Shops at Rivercenter development.
Joske's is older than much of San Antonio; it opened in 1867 and for over 100 years defined what it was like to be a Texan, including a saddlery department. Like so many department stores, the merchandise began to be like every other department store, and its uniqueness disappeared. In the case of Joske's, it became part of Allied Stores, which the unlikeable Canadian Robert Campeau took into bankruptcy.
This is the story, over and over of the demise of the local department store. What was a community resource, a notable local landmark and civic accomplishment, ruined and corrupted. There is a theory to this, a path that nearly every department store has taken. Indeed the true department stores that have succeeded are the ones that have had only one location, ergo the success of London's Harrods and Selfridges. Indeed many standalone department stores were highly entrepreneurial "tall malls" that included numerous local and national leased tenants and unique features.
In the case of Joske's, the entire building is rebuilt inside of the facade, what historic preservationists call façadism. In most cases with department stores, the inside is not historic, as store interiors are often stage sets. (Many notable exceptions, of course.) The Joske effort is led by Ashkenazi Acquisition, which is a real estate developer interested in developing stores with an investment strategy that "aims to acquire irreplaceable properties in premier locations with the potential for significant increase in cash flow and residual value."
Sounds smart; projects include everything from the Plaza Hotel to Faneuil Hall to D.C.'s Mazza Gallerie and Union Station. Interesting and evocative naming includes the Hechinger Mall.
Macy's (NYSE: M) has missed this trend entirely; the Miami Burdine's, Brooklyn A&S, Chicago Marshall Field, Richmond Thalhimers and Minneapolis Dayton's have all been lost in the chain's descent into boring-ness. Macy's also lost some of its unique brand names in a lawsuit. Genius entrepreneur Ellia Kassoff filed for many of the brands they discarded; read the story of department store brands HERE. Sadly, none of his revived brands have yet been connected to a real estate project.
The redevelopment process shown in Joske and others are part of a process, the stages of department store decline. This is a summation:
Entrepreneur: A businessman, often but not always an entrepreneur of Jewish or immigrant status, opens up a small retail store. It grows, adding product lines as they are mastered.
Organic: Department store grows slowly, from small retailer to large downtown presence over a century. Departments and product lines added in relation to community need, and differing city to city.
Corporate: Store adds suburban units and opens up satellite stores in other cities, sometimes purchasing smaller retailers and rebranding them under the parent name, though still privately held.
Urban decay: Riots and Great Society scare upper middle class from cities. Downtown stores lose influence, and product lines diminish. Downtown store survives, but diminished.
Sellout Corporate: Families begin selling out to larger companies, often publicly traded. Level of "success" through new ownership brings efficiencies but less product differentiation. This is coupled with rise of exclusive department store-centric product lines like Ralph Lauren and Estee Lauder. Some companies launch discount chains.
Decline and Rationalization: Corporate parent closes downtown stores in all smaller and mid-market cities. Number of department store brands diminish, as larger brands taken over by May, Dillard's, Hecht's, Macy's.
Takeover & Bankruptcy: Profiteers and other raiders raid pensions, burn off assets. Some go to bankruptcy and are rescued; others are steered into bankruptcy.
Commodity Stage: Stores are completely commodified, with product lines similar across nation and stores operating under national banners that include Macy's, Dillard's and in some places, Belk. Regional eccentricities survive in struggling Bon-Ton chain, and companies like Stage (Peebles, Palais Royal).
Department Mall: Original downtown store, often empty, purchased by real estate investors. With historic tax credits and downtown boosters, restore the building, using the nameplate of the original store as a hint of what was. This is also seen in London's Whiteley's, once one of the most famous department stores in the world.
Revival: This is the possible and logical next step, as individual regional store identities appear and reappear as unique retail entities, and they cease being malls.
Below, a video about the project, put together by the local utility.