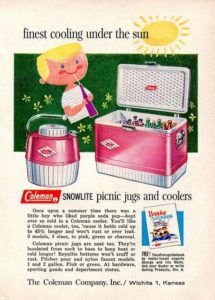 HOBOKEN – Newell Brands, formerly Newell Rubbermaid, owns an astonishing array of classic brands. For those of us who like these classics, they are the owners of American crown jewels.
These include Sunbeam, Shakespeare, Blue Diamond, Oster, Coleman, Sharpie, Rubbermaid, Elmer's, Rawlings, Elmer's Glue, Ball jars, X-ACTO knives, Crock-Pots, Dymo label printers, Graco baby products, NUK pinkies, Stearn's life vests, Calphalon cookware and First Alert fire detectors. It even owns Yankee Candle. Oh and Diamond and Blue Tip matches, Shakespeare fishing rods, Stearn's life vests and Mr. Coffee.
Like so many companies, it is an amalgam of companies, all now part of New Jersey-based Newell. This fall, the stock took a fall, in a time when the market has had record gain after record gain.
The question is what happened. On SeekingAlpha.com, I analyzed the company, which has struggled since then Newell Rubbermaid took over Jarden, which owned some of the struggling leftovers from Chainsaw Al of Sunbeam.
The thesis is that there are too many brands in its portfolio, and it cannot run them all properly, as they are so many, so different, and in such varied states of repair or disrepair.
Some of the other brands of Newell we have discussed in past years include: