MINNEAPOLIS – It was always inane and wasteful that Macy's could not figure out what to do with its downtown store that was the former Dayton's. Finally, they shuttered it, the property taken over for redevelopment. Thankfully, the store name will be revived as The Dayton's Project.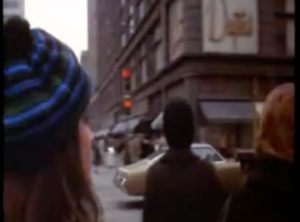 Dayton's, of course loved in Minnesota, is famous outside of Minneapolis as the site of the introduction of the Mary Tyler Moore show, and the famed knit cap. You can see the Dayton's logo in the TV theme; it is a script version, much more of the 1960s than later iterations.
"It's a rare find in our business to discover such a
n historically significant building in a such a prized
location. We fully understand its historical and cultural significance to the City of Minneapolis and the
generations of Minnesotans who have experienced great memories here
,"
said Brian Whiting, President of
T
he Telos Group, LLC, in an Oct. 23 press release. "We are honored to be charged with the revival of the Dayton's building which we
believe will once again take its place as the cultural and entertainm

ent heart of Downtown for generations
to come."
That the Dayton name is being preserved as a marketing banner is important; the Dayton family has been a notable family in the state. Current Gov. Mark Dayton, a Democrat, is the great-grandson of Dayton's founder George Dayton. While the Dayton's department store was sold to Marshall Field's, the company survives as Target.
The use of the Dayton's name follows the Pittsburgh revival of the Kaufmann's brand as a real estate play. The idea is to use the department store brand as a way to revive the real estate. Often, an unused department store has a different potential as a re-use. Compared with other large downtown buildings, it usually has decorative lower floors, restaurant facilities and wide open floor spaces that can be adapted. One of the most notable is the Miller & Rhoads building in downtown Richmond, which came very close to demolition but was revived as a Hilton, as well as apartments.
There are other cities with notable underused department stores that are current or former Macy's, including Miami's Burdine's, Chicago's Marshall Field's and Brooklyn's Abraham & Straus. Macy's sued to keep some of the department store brands in a lawsuit, and won some back, including Marshall Field's. Macy's, or other local developers, would do well to utilize these brand names as banners for real estate developments. There is a long history of building redevelopments using the names connected with the building when it is restored.
Also mentioned in the press release is an early location of the jewelry store JB Hudson, the Tiffany of Minneapolis. It was once part of Dayton's, though kept a separate brand, and was spun off in 1982, moving back downtown.
In 2009, I suggested on SeekingAlpha.com that Macy's was wasting its valuable former department store names in its frenzy to rebrand historic stores as Macy's. The company later lost the rights to a number of store brands, and had to sue to preserve the rights to such icons as Marshall Field's and Burdine's. Both of those names are powerful, well known and beloved, and are still connected to their original real estate.
The Dayton's site has become a sort of pilgrimage location, owing to the importance of Mary Tyler Moore in American pop culture. It is destined to become even more prominent, as the area is being redeveloped, and Moore died in January.
Below, the WCCO news report on the announcement.