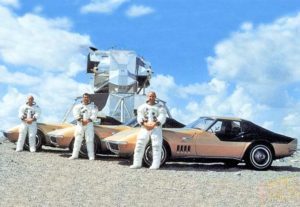 Apollo, and indeed the entire NASA program, were not only a financial boon to American businesses, they were also a promotional extravaganza for American companies and brands, both consumer and defense/corporate in the same way that Jeep and Ray-Ban became known because of their connection to World War II.
The quintessential product advertising was Tang, but there were other products that hitched onto Apollo and NASA, even though NASA did not have a specific promotional program.
Here are just a few. There are dozens more, especially as you get into the Space Shuttle/Space Station era.
Here are a few of the household brands:
Hassleblad: Buzz Aldrin used this camera.
Leitz: A German monocular (not binocular) carried by the Apollo 11 astronauts.
Owens Corning Fiberglass: Made glass fiber patches for Apollo 11.
Tang: It wasn't labeled Tang in the packaging, but it was first used by John Glenn in 1962. Those of us Gen X'ers also remember its delightful cousin, Grape Tang. They sponsored ABC News coverage of Apollo.
Fisher Cheese: A local brand of cheese given to Neil Armstrong's parents back in Ohio
Frito-Lay: Gave Fritos corn chips to Armstrong's parents.
Consolidated Bottle Company of Ohio: Sold Capped Moon Sauce as a promotional soda drink to celebrate their hometown here, Neil Armstrong.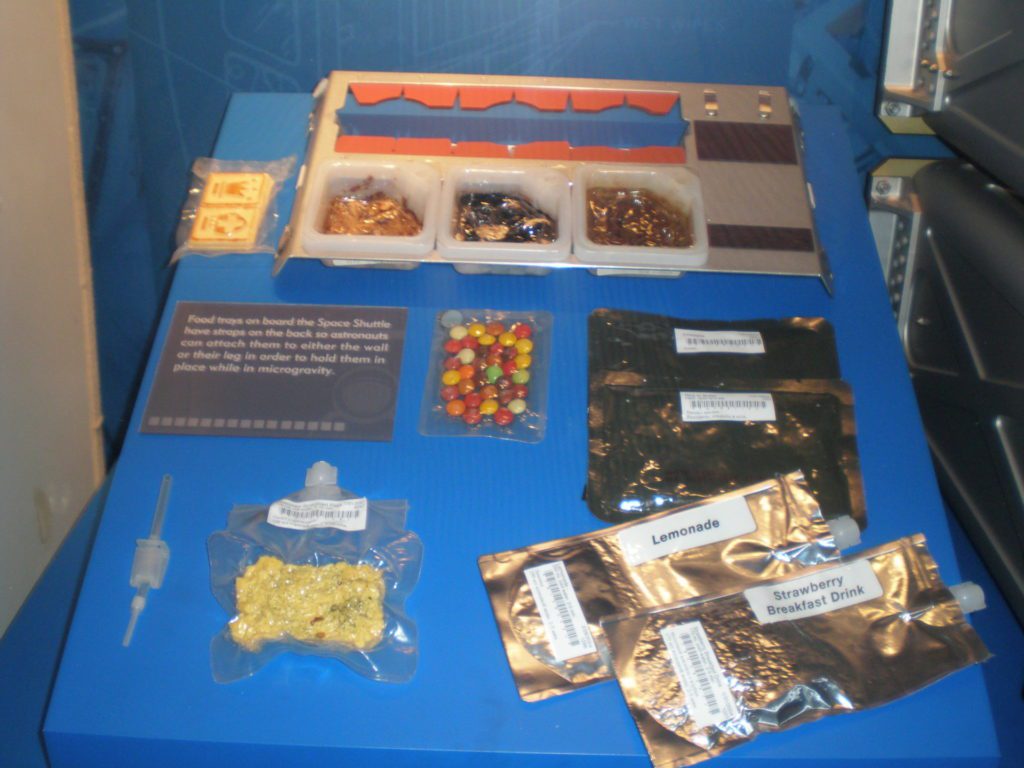 Aviation Brands
Some aviation brands in the program; note that most have merged so there are not as may as you might think:
Lockheed Propulsion Company: Pitch Control Motor
Aerojet-General: Main engine for the Apollo Command Module; now called Aerojet-Rocketdyne.
North American Aviation/Rockwell: Made the Apollo Command Module, now part of Boeing.
Pratt & Whitney: Fuel cell for Apollo
Douglas Aircraft: Saturn V
Grumman: Apollo lunar excursion module
Martin: Titan II rockets for Gemini
Lockheed: Launch escape system
General Equipment Brands
Aeroquip Jackson: Pneumatic and hydraulic hoses
Applied Dynamics: Computers.
IBM: Built the guidance system for the Gemini program.
Parsons Corp: Tunnel assemblies.
Vickers: Pumps
Velcro: Fabric fasteners for all sorts of things
Lynch Corp.: Flowmeters
Airesearch: Lithium Hydroxide to provide oxygen
Tempilabel: Temperature monitor
General Dynamics, Ft. Worth: Personal Radiation Dosimeter
Consumer Products
Chrysler: Neil Armstrong was a spokesman and board-member in 1980s
Omega Speedmaster: Used by Apollo 11 astronauts
Lactona: Toothbrush used by Mike Collins
Old Spice: Brushless shaving cream used by Apollo
Whirlpool: Defecation Collection Device bag for Apollo; Apollo Water Dispenser, hot and cold water nozzle for food in bags
Oral B-40: Toothbrush used in dental kit in Apollo
Johnson & Johnson: Medical kits for Apollo, using Band-Aids
Eastman Kodak: 35mm camera for moon, film
Robbins Company (now sadly renamed Metal Arts): Medallions
Holiday Inn Cocoa Beach: Home of NASA visitors
General Motors: Inertial Measurement Unit; astronauts also drove Corvettes
NSU Prinz: John Glenn drove this little car from Arlington to NASA Langley before he orbited earth in Mercury.
Other Programs
Dial soap: On Mercury program
General Electric: Sunglasses, survival kit for Skylab
M&Ms: On Space Shuttle
If you know of others, please add them in comments below.