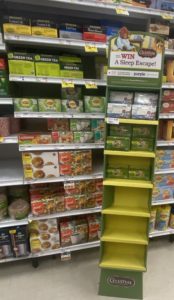 BOULDER, Colorado – It was 1972 when entrepreneur Mo Siegel began selling his Sleepytime and Red Zinger herbal teas.
Today, Celestial Seasonings, is the most popular brand of herbal tea in America. And while the idea of herbal tea is not new, every other major tea brand has copied the idea with their own herbal blends.
To celebrate 50 years, the company has released nostagic packaging for Sleepytime that harkens back to the brand's original look. The packaging tells a bit of the story, and is covered with the familiar relaxing bear family. Seeing it the display at Winn-Dixie in Florida, the Sleepytime aisle rack was almost all sold out.
History of Celestial Seasonings
The Celestial Seasonings brand history had its origins in 1969, when Siegel first experimented with different blends of herbs. The next year he introduced Mo's 36 Herb Tea at a local health food store. In 1972, he created Sleepytime and Red Zinger, which are still the best known blends of herbal tea sold.
The design was genius. It married the counter-cultural sensibilities of herbal drinks and health food, with a wholesome illustration and feeling that evokes a children's book. After all it was Peter Rabbit's mother, Mrs. Rabbit, that gave Peter camomile tea after he had hurt his stomach eating Mr. McGregor's cabbages.
Siegel sold to Kraft in 1984. Later with a venture capital firm, the company in 1989 became independent again. In 2000, the company merged with Hain Food Group to become the current Hain Celestial.
It has continued to innovate. In 2004, it introduced its Free Tea Tour (paused for Covid) and Tea Room. It is one of the favorite factory tour experiences in the U.S., and before the shut-down over 2.1 million visitors.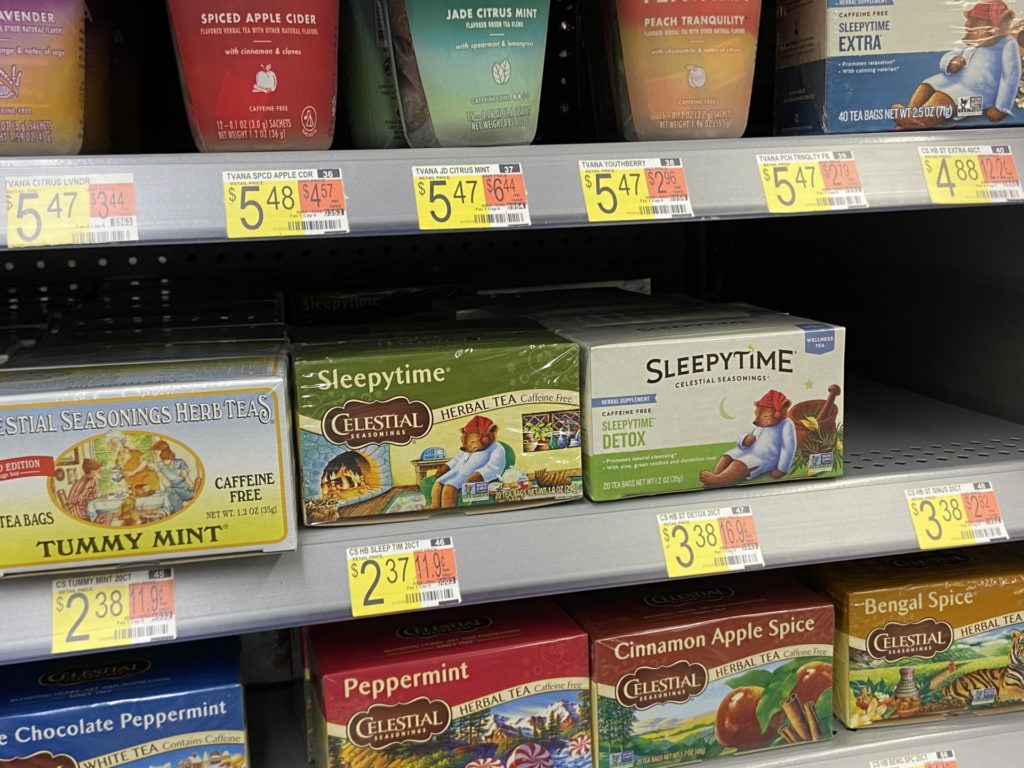 New Advertising Campaign
In Jan. 28, 2021 Celestial Seasonings, announced expanded product lines, updated packaging and a new advertising campaign from the agency Deutsch.
The campaign is entitled "Taste the World of Celestial Seasonings." The campaign offered three video vignettes focused on Celestial Seasonings Green Tea for energy, Vitamin C tea for immune support, and Sleepytime tea to wind down.
The Celestial Seasonings brand is part of the publicly traded Hain Celestial. Headquartered in Lake Success, NY, with operations across North America, Europe, Asia and the Middle East, Hain owns more than 40 brands in the health and wellness categories, including Celestial Seasonings tea, Terra chips, The Greek Gods yogurt, MaraNatha nut butters, Garden of Eatin' snacks and Alba Botanica personal care products.
Hain Celestial includes other brands, including Queen Helene, Batherapy and Footherapy personal care lines purchased from Para Laboratories of Hempstead, N.Y.