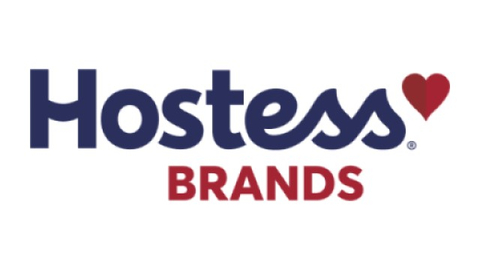 LENEXA, Kansas – Twinkie and HoHo maker Hostess Brands has a new corporate logo. The new logo appeared on Business Wire press releases this spring. It is a more sophisticated look, yet keeps the heart that has appeared on the brand for almost a century.
Hostess Brands Inc. sells cakes and cookies under the Hostess and Voortman brands. The company produces a variety of new and classic snacks including Hostess Donettes, Twinkies, CupCakes, Ding Dongs and Zingers, as well as a variety of Voortman cookies and wafers.
The company will apparently keep the current logo, seen at bottom, on consumer packaging.
The company, founded in 1919, sought Chapter 11 bankruptcy protection for a second time in July 2012. Since then it has become a publicly traded company. At top, their 1970s logo.
In other news, the company has appointed Darryl Riley to Be Company's First Chief Sustainability Officer. Riley joined Hostess Brands in 2016 as Senior Vice President, Quality, Food Safety and R&D. Prior to joining Hostess Brands, he held positions of increasing responsibility at various food companies, including Kraft Heinz and Kellogg Company.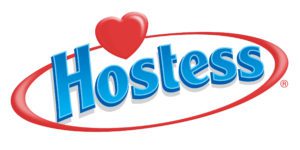 Mike Cramer, Executive Vice President and Chief Administrative Officer, who was critical in establishing the Hostess Brands corporate sustainability framework, including our Corporate Responsibility Reports in 2021 and 2022, will transfer ESG responsibilities to Riley. Cramer's responsibilities include government & labor relations, mergers & acquisitions (M&A), along with special projects for the CEO.
In 2019, Hostess purchased Voortman, a cookie and wafer company, from Swander Pace Capital for approximately $320 million.