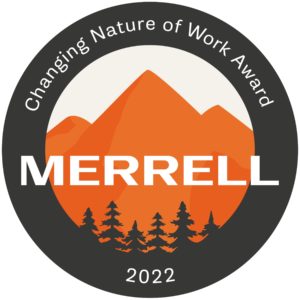 ROCKFORD, Mich. – The shoemaker and outdoors brand Merrell is setting up a contest and awards contents for individuals or teams who have "shown perseverance at work in the unexpected, ever-changing outdoors."
"Merrell exists to share the simple power of the outdoors with everyone," said Elizabeth Czachorski, brand marketing manager at Merrell, in a press release.
The new award, done in conjunction with the The National Recreation and Park Association, honors an individual or team who has shown perseverance at work in the unexpected, ever-changing outdoors.
Parks are a ripe for innovation. While funding and budgets constrict, employees have enormous and wide latitude to try new ideas, programs and initiatives.
The awardee will be sponsored with Merrell gear for one year and will receive $10,000 toward the advancement of a project or effort. Submissions will be accepted September 20 through October 21, 2022, with the winner announced in November.
To receive updates on the nomination process, interested individuals are encouraged to submit their email here: https://bit.ly/3BPGGzg.
Merrell is a division of Wolverine World Wide, Inc. (NYSE: WWW), a seller of footwear and apparel including Bates, Keds, Sperry, Stride Rite, Wolverine, Hush Puppies and Saucony.
The company has had a number of environmental initiatives. In 2018, they introduced the Gridway Collection, seen above. The shoes were made with recycled materials wherever possible, and were built for durability.