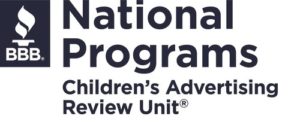 The Better Business Bureau, once worried about keeping crooked paving guys away from grandma, is now concerned with whether PreppiPosh, one of the Fail Fix Dolls, has messed up her makeup.
Yes, the Children's Advertising Review Unit of the Better Business Bureau sent out an Orwellian press release about PreppiPosh and her failed makeup friends on August 10, 2022. The group's Advertising Review Unit determined that ads for a set of Moose Toys dolls are "likely to perpetuate negative and harmful stereotypes about girls."
The company Moose Toys is known for their innovative and funny toys that push against the tawdriness of the rest of the toy industry. They sell nothing like Bratz, or other tarted up girls toys that actually reflect poorly on pre-teens.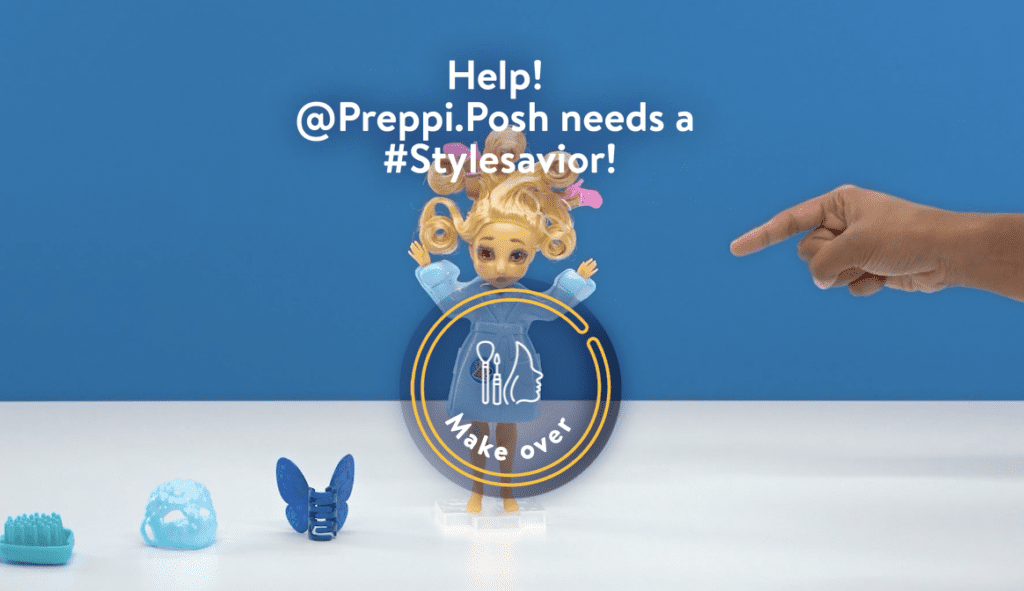 Here's what the Better Business Bureau said, verbatim. And no, this is not a Babylon Bee or The Onion joke:
ARU determined that these advertisements characterize a girl with imperfect makeup and messy hair as a failure and worthy of public embarrassment, which is likely to perpetuate negative and harmful stereotypes about girls, specifically that they must look perfect to feel good about themselves. According to CARU, these advertising messages place undue pressure on girls to conform to artificial standards of beauty and perfection to see themselves as valued.

In addition, CARU looked at the racial and cultural makeup of the dolls and determined that the characteristics and personalities attributed to each doll were likely to perpetuate racial and cultural stereotypes, rather than promote inclusion.
Many questions here, including the fact of whether these stereotypes are real, and whether they are are harmful. Or is the doll actually making fun of crazy beauty obsession. Perhaps removing them from the market does the opposite of what the BBB hopes?
Australian Company with Good Reputation
The company buckled, and reported back to Better Business Bureau that Fail Fix Dolls are "out of market and confirmed that Moose Toys is no longer distributing or supporting this line of toys through brand marketing."
Moose Toys, founded in 1985 in Australia, is known for wholesome toys including Shopkins. They have a superb reputation in the industry. Their other hits include Bluey, Treasure X, Kindi Kids, Goo Jit Zu, and Little Live Pets. The line also includes wildly creative toys like Magic Mixies, a toy that pops out of a large cauldron after the child puts in a mixer.
With the dolls, the BBB has complaints about the characterizations.
For example, the Kawaii.Qtee doll appears to be an Asian girl who is obsessed with anime, while the Dance.Stylz doll is a black girl who is characterized as a master of "hip hop" dance. The PreppiPosh doll, described as a "hardworking scholar," has light skin and blond hair.

BBB Press release
Oh dear. How terrible of them to state the obvious. Of course, one misconception might be that PreppiPosh types are actually hardworking scholars.
The action, which does not bear the force of law, raises many questions about "Better Business" and the priorities of BBB. Looking at the Better Business Bureau website, there are no warnings about what Instagram or Tic Toc is doing to girls and the issue that girls "must look perfect to feel good about themselves." There is also the question of who made the BBB the judge, jury and excutioner of toy brands?
Alternatives to Better Business Bureau
Perhaps it is time for companies to reconsider their participation and membership in Better Business Bureau, if this is what is happening with the agency nationally. Or at least ask questions. Companies pay thousands of dollars a year to be members, and this is what the national organization is spending those resources on. And their ratings are not fair. For instance, on the national BBB site, the renowned Highlights for Children magazine, trustworthy for generations in both business operations and content, had only had a 3.75 out of 5 rating.
For some insight on the value of BBB, Housecall Pro talked to members. Best quote? "They're still a thing?"
There are other alternatives to Better Business Bureau. The field of reputation management has gone beyond what BBB does, and is concerned with the whole exposure of a company on the web. Today, what is more important than BBB is your business presence on Google, Amazon and other user platforms.
For reputation management, Sourceforge has a useful list of different types of services, at far more reasonable costs. That list includes Confident Consumer, Kinnek, Yumpingo, Flyte, Yellow Pages, 5th Star, Surefire Local, Renesent, Allfound, eKomi, Review Camp, Uberall, Swell, Reeview, Kiyoh, Reseller Ratings, Trustburn, Loox, Bazaarvoice, Reco.se, Just Review, GuestTouch, Verified Reviews, Yext, Rize, Grab Your Reviews and Goodreviews.
The removal effort came from BBB National Programs, a nonprofit that "creates a fairer playing field for businesses and a better experience for consumers through the development and delivery of effective third-party accountability and dispute resolution programs." The Children's Advertising Unit is described as helping companies "comply with laws and guidelines that protect children from deceptive or inappropriate advertising and ensure that, in an online environment, children's data is collected and handled responsibly."