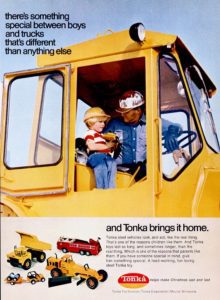 BOCA RATON, Fla. – The toy marketer Basic Fun, a master licensee for Tonka, along with Hasbro Inc., the toy and licensing company, are kicking off a 75th anniversary celebration for Tonka trucks. The campaign calls on families to put down their screens and take a "Playcation" together with favorite TONKA vehicles.
"We can't think of a better way to celebrate 75 years of Tonka, 5 generations of fans and over 300 million trucks sold since 1947. This epic milestone is truly a reflection of our brand-building capabilities and keeping classic brands alive for generation after generation," said Jess Richardson, vice president of global toys and games licensing at Hasbro, in a press release.
O'Neal starts the promotion in New York City this month, handing out "TONKA Playcation Kits" to families who "pledge to prioritize some uninterrupted playtime together."
Part of the promotion is the TONKA Mighty Monster RC, the first Tonka made with "cold-rolled steel."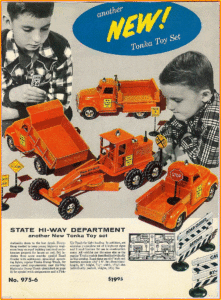 Tonka began in 1946 as Mound Metalcraft, a gardening tools company. The Mound, Minnesota company was in the same building as toymaker Streater Company, whose founder E. C. Streater was not interested in the toy business. The word Tonka is Lakota Sioux for great or big.
Hasbro (NASDAQ: HAS) is a global toy company, encompassing over 1,500 toy and entertainment products.
Basic Fun, at BasicFun.com, markets classic heritage toys, novelty collectibles, building toys, youth electronics, vehicles, dolls and activity/discovery kits. Key brands include Care Bears, Cutetitos, Pound Puppies, Tonka, K'NEX, Lite-Brite, Fisher Price Classics and Mash'ems, among other toys.