HERZOGENAURACH, Germany–The athletic shoe company Puma will turn 75 in 2023 and will celebrate its milestones with a series of events throughout the year under the banner of 'Forever Faster'.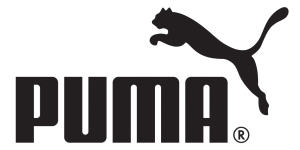 "Puma's founder Rudolf Dassler spoke about giving his athletes the agility and performance of a big cat, today we call this attitude being 'Forever Faster'," said Adam Petrick, chief brand officer of Puma. "We are extremely proud of our 75 years of history in which we have pushed sports and culture forward and we want to share this amazing story in 2023."
The founder Rudolph Dassler (1898-1974), was the older brother of Adidas founder Adolph "Adi" Dassler. The German brothers were partners in a shoe company Adolf started, "Gebrüder Dassler Schuhfabrik" literally Dassler Brothers Shoe Factory. The company was initially Ruda, for Rudolph Dassler, but became Puma, a word for cougar.
The company's notable shoes include the first football boot with screw-in studs in 1952, followed by the brush spike of 1968.
Its presence in the U.S. grew in the 1970s with the fame of the Puma Clyde. The shoe arrived in 1971, with an endorsement with Walt "Clyde" Frazier, who wanted a low style shoe with a different color for every game. Allegedly over 390 different colors were used to dye the suede, instead of the usual basketball canvas shoe.
The company introduced the Puma RS-Computer Shoe in 1986, the first lace-less sports shoe DISC in 1991. There were also Puma's FASTER+ track and field spikes, in which Karsten Warholm broke the 400m hurdles world record at the Tokyo Olympics.
Athletes associated with Puma include Usain Bolt, the world's fastest man, who set his world records with the shoes. Other wearers included Merlene Ottey, Shericka Jackson, and Heike Drechsler. Soccer shoe Puma wearers included Diego Maradona and Pelé.
The company also made the tennis rackets with which a 17-year-old Boris Becker conquered Wimbledon.
The first event to mark the 75th anniversary will be held at the start of the 2023 Formula 1 season in Bahrain to celebrate Puma's history in motorsport.
The Puma Group owns the brands Puma, Cobra Golf and stichd.