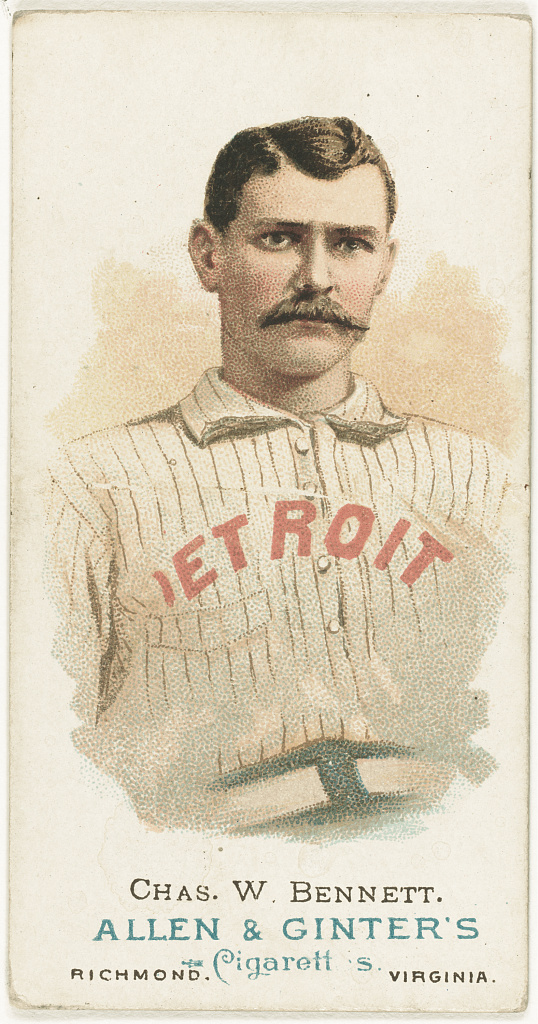 NEW YORK – A new set of Topps Allen & Ginter trading cards is out. The success of the series reveals one of the more unlikely reinventions of brands, namely Allen and Ginter. The name is a forgotten tobacco brand heretofore only known to other card collectors and historians. It has no connection to the past, save the use of illustrations and artwork that evoke the invention of baseball cards, pioneered by Allen & Ginter.
"We are thrilled to release another Topps Allen & Ginter Collection that celebrates some of the world's greatest champions and pop-culture icons, and offers something for every type of fan to collect," said David Leiner, Topps' global general manager, sports and entertainment.
This yearly set honors all sorts of personalities and not just sports figures. Highlights from the 2021 Topps Allen & Ginter set include cards featuring Marc Anthony, Latin music singer and songwriter; Jose Andres, Spanish-American chef and entrepreneur; TJ Lavin, BMX rider and tv host; Sarah Spain, sports reporter; Steelo Brim, TV personality and actor; Jeff Garlin, stand-up comedian and actor; Rose Lavelle, professional soccer player; Jason Biggs, actor and comedian; and Bobby Moynihan, actor, comedian and writer.
Allen & Ginter packages are cleverly marketed; they don't just include the expected cards, but include employee cards, reprints of unconnected cards, and other surprises. There is a separate unboxing genre on YouTube with collectors (see video at bottom with Brad Galli, WXYZ sports director in Detroit). In the packages, Allen & Ginter always offer surprises.
19th Century Originals Still Valuable
The original cards are among more collectable in baseball card history, and there are examples in the Library of Congress. They came from the tobacco company Allen & Ginter Company of Richmond, Virginia, which began in 1874. The company was the first to exclusively sell cigarettes, and used the newly invented tobacco rolling machine to make brands that sold across the world. The cards made the cigarette packages an extension of American sports and consumer culture worldwide. Today, the Topps company just uses the name when it issues annual sets as the Topps Allen & Ginter Collection.
With the invention of cheaper lithography, the growth of urban life and factory work, and the economies of factory production, the cigarette quickly surpassed other forms of tobacco use. The company had most of the early famous brands. Their Richmond Gem was the among the most famous of their rolled cigarettes. Other brands included Richmond Straight Cut No. 1, Napoleon, Perfection, Virginia Pets, Daudles, Duebec, Virginia Brights and Old Dominion.
Just as with bubble gum, the trading cards were promotions in the cigarette packages. The series of cards offered were not just baseball. There was an educational element; series included "Celebrated Indian Chiefs" with images of chiefs such as Red Bird, Grey Eagle, Agate Arrow Point, Big Razor, Chief Joseph, Geronimo, True Eagle, Lean Wolf, Keokuk's Son and King of the Crows. The lithographs had the tribe on the front. Other series included Pirates of the Spanish Main; Natives in Costume (not just places in Africa but 'natives' in Scotland and England etc.); National Dances; Prize and Game Chickens; and Civil War Generals.
The company as a separate entity disappeared in 1890 with the creation of Duke's American Tobacco Company. Successor company W. Duke and Sons continued the practice of cards after Allen & Ginter sold out, with series like Rulers and Coats of Arms. Some of the card series have been reissued over the years.
Topps revived the Allen & Ginter trademark in 2006, and won the trademark for it. It had been previously revived by a company called Treat Entertainment of Florence, Alabama in 1992, but the mark was abandoned in 1996.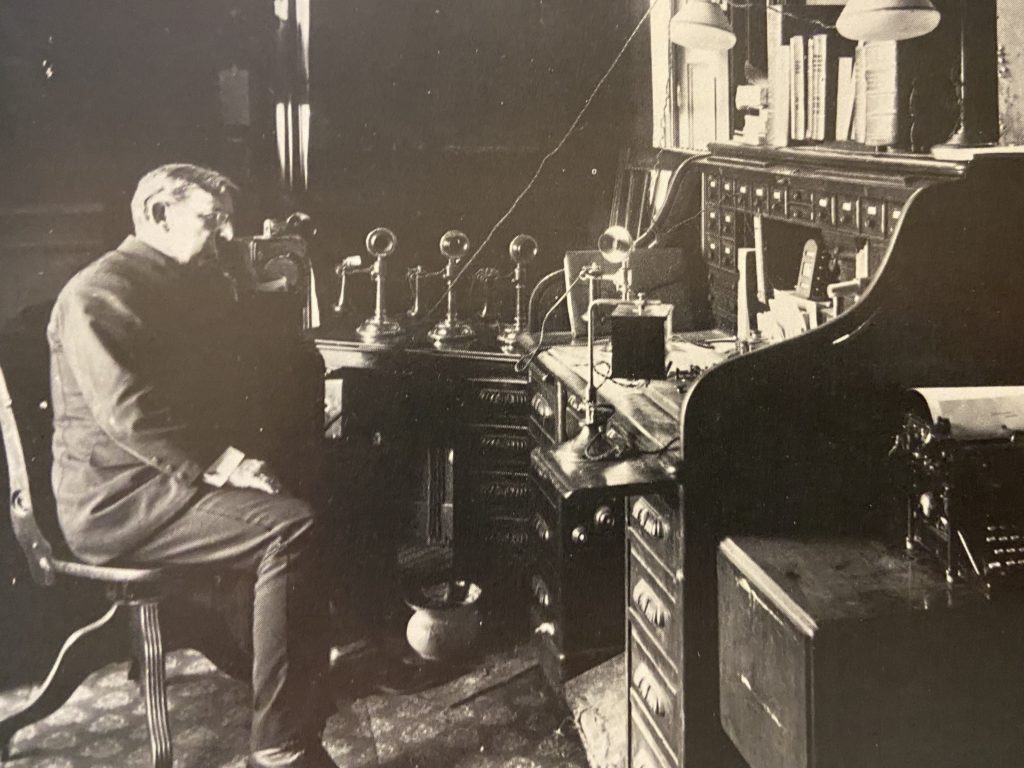 Funded Episcopal School, Much Philanthropy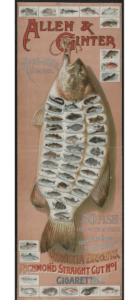 There are many charities that were supported or begun under the philanthropy of the Allen & Ginter fortune. Ginter himself moved and built Union Theological Seminary. The commercial projects of Ginter, including the Jefferson Hotel and Ginter Park, helped to reinvent a bankrupt, lawless and corrupt city that had been discredited during the Civil War.
On the death of Major Ginter, his niece Grace Arents received a behest of $20 million, which funded an array of charitable efforts in Richmond. Arents was a progressive advocate of the social gospel, and charities included, but were not limited to the William Byrd Community House and Arents Free Library, the Instructional Visiting Nurse Association, Public Baths, Boys and Girls' playgrounds, St. Andrew's Episcopal School and St. Andrew's Episcopal Church. In the church, she requested tobacco leaves and tulips in the carvings at the altar area.
Arents' endowment continues to produce dividends for the school. During her life, she turned the Lakeside Wheel Club into a convalescent home for children, and it later became the Lewis Ginter Botanical Garden.
Founded in 1938, The Topps Company, Inc. sells products including physical and digital collectibles, trading cards, trading card games, sticker and album collections, memorabilia, curated experiential events, gift cards and novelty confections. Topps Confections and Bazooka Candy Brands produces, markets and distributes confections brands including Ring Pop, Push Pop, Baby Bottle Pop, Juicy Drop, Finders Keepers, and Bazooka bubble gum.
Topps Physical Sports & Entertainment products include Major League Baseball, Major League Soccer, UEFA Champions League, Bundesliga, National Hockey League, Formula 1, Star Wars, WWE, Wacky Packages, Garbage Pail Kids, Mars Attacks and more. Topps Digital Sports & Entertainment has apps including Topps Bunt, Topps Kick, Star Wars: Card Trader by Topps, Topps WWE Slam, Topps NHL Skate, Marvel Collect! by Topps and Disney Collect! by Topps.
Below, a card from the Library of Congress, including its backside. At top, the 2021 series. Bottom center, the Mark Antony Instagram announcement. Bottom, an unboxing of a 2021 series.