HALETHORPE, MARYLAND – A government supported Guiness brewery that opened August 2, 2018 will close in Maryland, though its tap-room will remain open.
The closing reminds companies that going beyond their originating geographic area poses risks, and that operating a tourist-oriented venue in a non-tourist place like Baltimore County does not always work. In addition, beer brands from the U.K. and Ireland, once ubiquitous at grocery and convenience stores in the U.S., have largely disappeared, a result of the popularity of U.S. microbrews.
The company also has a tap room in Chicago.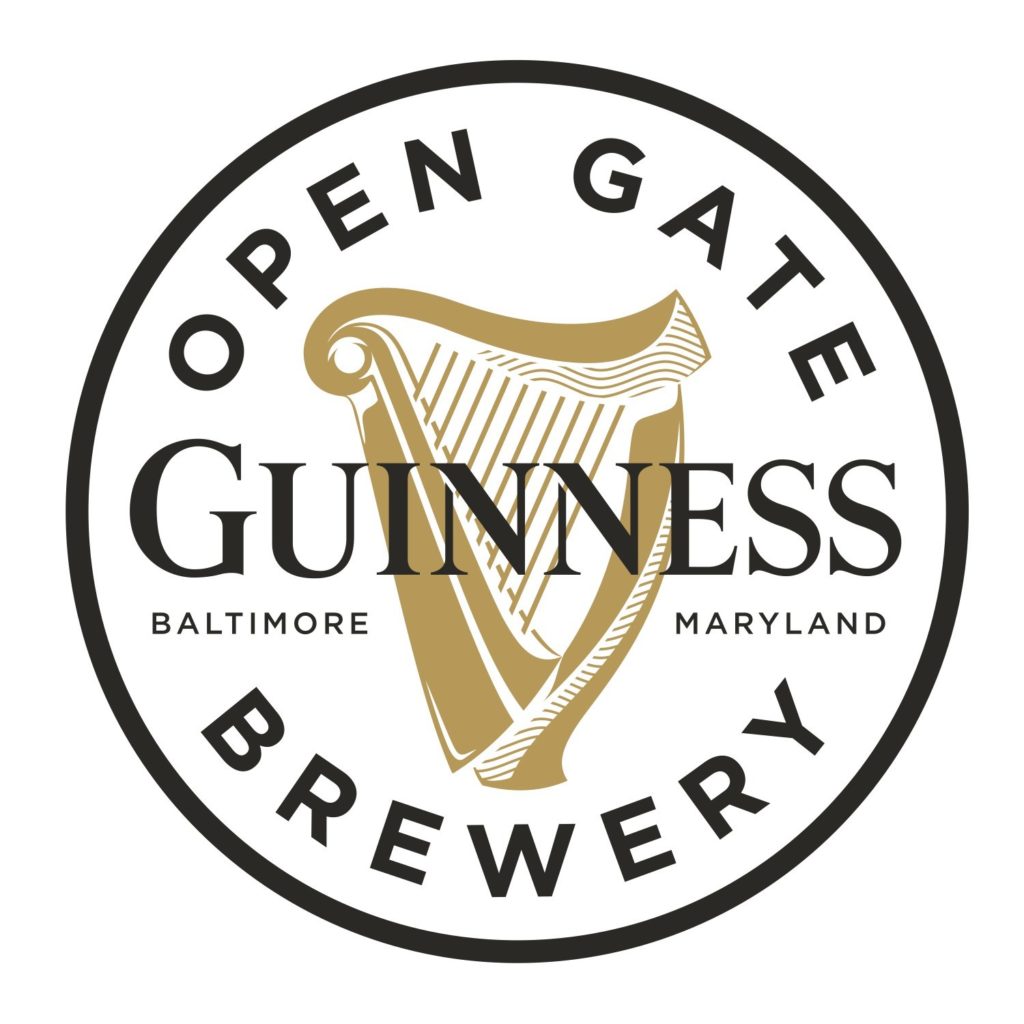 The owner, the London-based alcohol company Diageo, said in a statement that, "After careful consideration and analysis of our supply footprint, we have made the difficult decision to permanently close our manufacturing facility in Relay, Maryland."
Diageo, which owns Guinness, made the announcement Monday. The company tried a brewery in the U.S. in 1954, hoping that the brew's popularity with soldiers would translate to the U.S. It closed.
Large Brewery Capital Investment
The Guinness Open Gate Brewery taproom and restaurant opened in 2018, the result of a $90 million investment. On August 2, 2028, Guinness brewers, executives and guests gathered for what was to be the "new home of Guinness in America – the Open Gate Brewery & Barrel House in Maryland."
"This brewery has long been a dream for Guinness, and an incredible amount of hard work has gone into getting these doors open," said Diageo Beer Company USA Chairman and Diageo Global Chief Sales Officer Tom Day, at the time. "I can't wait to see people enjoying the fantastic beer our brewers have made in this historic and beautiful building. I'm proud that we have created something special and quintessentially Guinness here in Maryland."
The location was just 10 miles from downtown Baltimore, and was to be the flagship home of Guinness Blonde, along with new Guinness beers. The creation of a world-class brewery, barrel house and visitor center, and development of packaging and warehousing operations had hoped to generate 200 jobs. It was located in a former whiskey distillery. The hope was to use the brewery as a lab for new brews.
The company said in a press release at the time that the first part of the brewery's name takes inspiration from the Guinness Open Gate Brewery in Dublin. The second part of the name, "Barrel House," is a nod to the long history of Guinness brewers maturing beer in wood barrels, a tradition this new brewery intends to continue.
Hopes for Tourism
"Our administration is proud of Maryland's robust and growing brewing industry and we are excited to welcome a legendary brewer like Guinness to our great state," said Maryland Governor Larry Hogan. "In addition to more than 200 new jobs, this new facility's full-time brewing and hospitality operations will bring a new source of tourism to Baltimore County and to Maryland. We remain committed to supporting companies that invest in our communities and our citizens, and Guinness opening its doors today is yet another example that Maryland is open for business."
"A lot more than hops goes into building a brewery," said Baltimore County Executive, Don Mohler. "We partnered with Diageo from permits to passing legislation, all to be sure these historic buildings would become a world class destination for Baltimore County and the region."
The Open Gate Brewery & Barrel House was the first Guinness brewing operation in the U.S. in half a century. It had a 10-barrel brewhouse and a 100-hectoliter brewhouse, both of which are set up to brew and ferment different styles. The 10-barrel system is the small-batch experimental brewery, while the 100-hectoliter system would brew Guinness Blonde for national distribution.
The brewing team was Peter Wiens and Head Brewer Hollie Stephenson. Beers made include "Guinness IPA" and "Crosslands Pale Ale" made with Maryland-grown malted barley and hops.
Guinness Draught, Extra Stout, and Foreign Extra Stout would have continued to be brewed at St. James's Gate in Dublin.
The parent Diageo has opened other alcohol based attraction restaurants, including a bourbon distillery restaurant at Stitzel-Weller Distillery in Louisville, Kentucky, a part of the Kentucky Bourbon Trail.