The great game shows are also notable brands.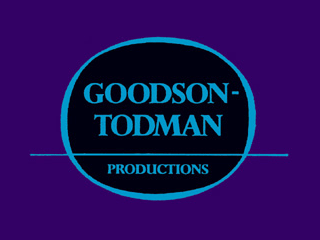 The show in the news now is The Price Is Right. So universally loved, CBS even sells licensed product merchandise to go along with it.
What made the show great wasn't just the host, Bob Barker, nor how it grew from a half hour to a full hour, and added favorite games.
What made the game show was the producer Mark Goodson, of the game show production duo Goodson-Todman Productions.
Goodson-Todman was a brand name for a game show that stood for great guests, smart graphics, snazzy music and an overall level of glitz and quality that gave each of the GT shows cachet. It was like Parker Brothers or Milton Bradley for board games. The viewer know what it if was a "Goodson Todman Production" it had a higher level of polish and glitz.
Their game shows were so successful that they each created a category of game. Key programs included Concentration, Match Game, Family Feud, Beat the Clock and What's My Line. Each of them ended with "Goodson-Todman Productions."
Even in early television, when game show intros were merely voiceovers and slides, shows like What's My Life had animated intro, evidence of a real budget, and higher aspirations.
So what of the Goodson-Todman brand in the wake of Bob Barker's departure? Turns out the Goodson-Todman brand has largely disappeared, but the Goodson name still appears at the end of Price is Right.
Like the animators Hanna-Barbera, Goodson-Todman has been kind of forgotten in the excitement of people's love for the individual programs. But what helped make the programs great, other than the programs themselves, was that when you heard the name Goodson-Todman Productions, you knew you were going to get a particular kind of game show. Not all were hits, but all had some sort of oomph.
That consistency, and those Dicker & Dicker furs with Janice inside, helped viewers know what they were getting. In a Mark Goodson Bill Todman Production game show, graphics would have a similar snap, the pace would be a fast but careful and there would never be anything dull.
Luckily, that legacy is not lost, and there are several websites devoted to the duo, including one by a fellow wearing Botany 500 and nicknamed Ranger Ian, aka Ian McLinn. His website is at My Mark Goodson Bill Todman Page.
BrandlandUSA messaged him a few questions in the wake of Barker's retirement.
BrandlandUSA: What is the state of the Goodson-Todman brand? Are they still using it at the end of the show, or is it all Freemantle now?
McLinn: The Goodson-Todman brand is, indeed, extinct. However, the Mark Goodson Production reference is still used on The Price is Right, most likely because of a grandfather clause.

BrandlandUSA: What Goodson-Todman shows ought to be back on the tube?
McLinn: Password should be back, along with the Match Game. I'd also like to see Card Sharks again, but especially if it's paired with $ale of the Century, making it like the Match Game-Hollywood Squares Hour.

BrandlandUSA: What do you think of the possibility of Rosie O'Donnell as host?
McLinn: I just can't imagine seeing Rosie hosting TPIR.
BrandlandUSA: Do you think if Rosie was going to host the show she would be a hostess, or host?
McLinn: It depends on how you look at it.

BrandlandUSA: Other than Price is Right, what are your favorite current game shows?
McLinn: Currently, I would tune into Wheel or Jeopardy! every now and then; I've been trading game show episodes for more than a year, and perhaps the show for which I've had the most requests for was Double Dare, the classic Nickelodeon game show, which they should've co-produced, in my opinion, in association with Mark Goodson Productions. (Coincidentally, G-T also produced an unrelated game show also called Double Dare, 10 years prior.)