BrandlandUSA's first polling contest is over. In our poll, we asked readers the simple question. "What department store do you miss most?"
Our readers top pick for a store to bring back? F. W. Woolworth, America's legendary five and dime. We assume it's probably because we've been writing about the tragedy of former parent company Foot Locker killing off this iconic American company, and the poll button was to the right.
Whatever the reason, Woolworth's left the American scene a decade ago. Even then, the decision was pretty stupid. Thankfully, there is still time to reverse it, unless the trademark has run out and Woolworth's has hit the public domain.
Note: the photo here of the legendary Cass Gilbert-design Woolworth Building is from the Library of Congress. It's the Woolworth Building around 1910, from the LOC's Detroit Publishing Company collection.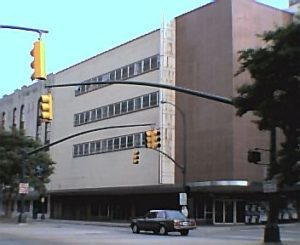 Number two in the BrandlandUSA poll is Marshall Field's. Thankfully, the original Marshall Field store is still open in Chicago, but somehow, someone in corporate got confused and sent some Macy's bags to Chicago, so people are being told by store officials that it's a Macy's. In addition, Macy's New York headquarters keeps placing ads in the Chicago Tribune that say Macy's, and Chicagoans don't seem to understand what Macy's is up to. Someone ought to tell them.
Tied for third "most missed" were the retailers Kress, Bonwit Teller and Peck & Peck.
Not on the list were Bradlee's, Ames, J. B. Hunter, Korvettes and Woolco.