So much attention is focused on the fate of the Barbie brand that we forget the other great toy lines owned by Mattel including View-Master, Magic 8 Ball, ello, Polly Pocket and Fisher-Price.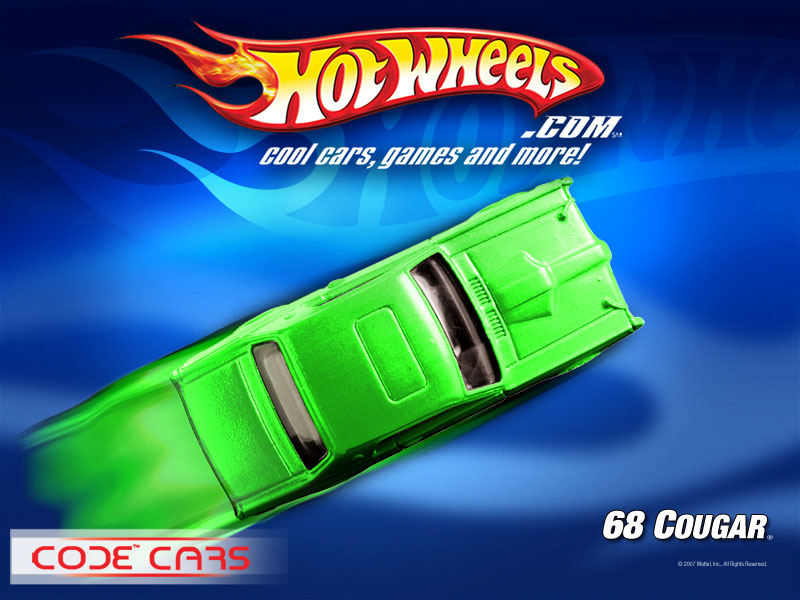 Mattel's boys' toy car line is composed of Hot Wheels, Tyco and Matchbox. Of the three, Hot Wheels is having its 40th birthday. To celebrate, the company is taking life-sized "Wheels" across the country from El Segundo to Watkins Glen, N.Y. It's the Hot Wheels 40th Anniversary Road Trip.
It's a great way to promote a solid old brand, with events that connect with new and old fans. While Mattel has to be careful with toy collectors (too many old guys running a brand history can ruin it, as evidenced by what happened to the model train industry, which is now all about old farts), it is smart that it owns its collector site and can keep an eye on what happens there.
For instance, Tyco was a brand that completely blew away Lionel trains in the 1970s, and was known much more for trains than racecars. At that time, interest in Lionel dried up among boys, and Tyco took over the market with train sets in the HO gauge. But Tyco is no longer in that business, something we still feel has potential, but only if the toy trains market is MOSTLY divorced from old men, and can be for boys again. In an age where Conn Iggulden's The Dangerous Book For Boys is a hit, there is certainly a market for Tyco trains.
The Hot Wheels anniversary website has downloads, screen savers and the latest commercials.
The convoy will be led by a Hot Wheels trailer and will stop:
Thursday, 8/21, 10 AM to 2 PM – Wendover, UT. (Bonneville Salt Flats), Sponsor of "Speed Week"
Sunday, 8/24, 10 AM to 4 PM – Speed, KS. (Downtown, off Route 9) Local vendor participation/booths, Car show, More information: http://www.phillipsburgks.us/speed/hotwheels.htm
Saturday, 8/30, 10 AM to 2 PM – Indianapolis, IN. (Indianapolis Motor Speedway – Hall of Fame Museum at 4790 West 16th St., Indianapolis, IN 46222), Hall of Fame Museum – admission is $3, More information on the Hall of Fame Museum: http://www.indianapolismotorspeedway.com/
Monday, 9/01, 10:00 AM to 2:00 PM – Detroit, MI. (Automotive Hall of Fame at 21400 Oakwood Blvd., Dearborn, MI 48124), Automotive Hall of Fame Museum – admission is free, More information: http://www.automotivehalloffame.org/
Friday, 9/05, 10:00 AM to 7:00 PM – Watkins Glen, NY. (Along Franklin Street) The Hot Wheels® booth will be opening at 12:00 pm, Historical race participation (Hot Wheels car to lead first lap), More information: http://www.grandprixfestival.com/