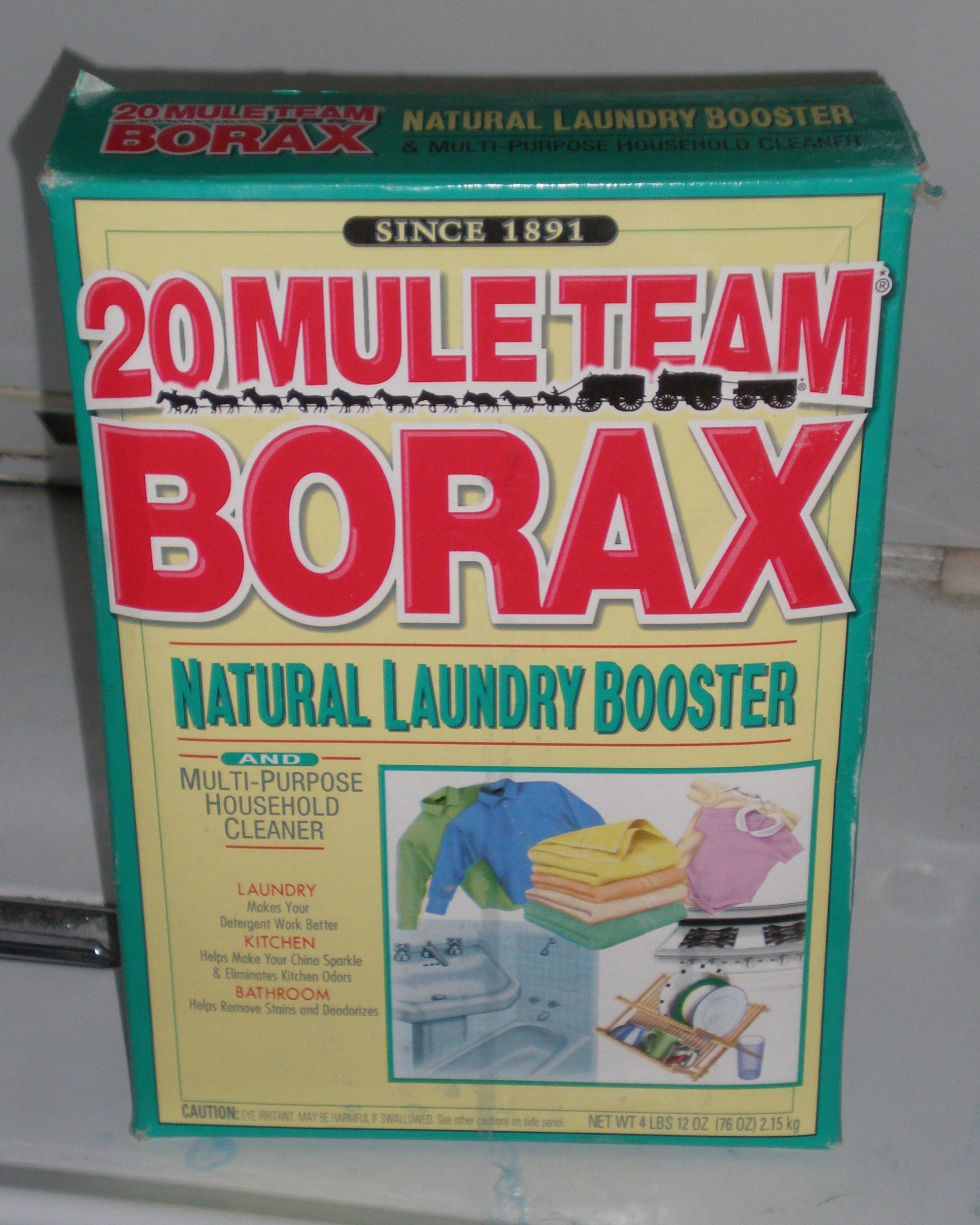 BORON, CALIFORNIA – Only a few days until the big celebration in Boron, California! October 4, 2008 is the 51st Annual Twenty Mule Team Days. It's a salute to the olden times in this mining town that is home to the famous detergent and famous material, Borax.
America's great brand names always have a birthplace, and a bunch of locals who love the brand. Such is the case with the Twenty Mule Team Museum, which opened in 1984 to celebrate the Boron mining community of Boron, California. It opened after a decade of fund raising, and the realization that the Boron mining way of life needed to be preserved.
Thankfully, the product 20 Mule Team Borax is still as potent as ever, and it not only helps with household cleaning duties, but is useful for flower preserving, candles and dehumidifiers. And there is a Borax Visitor Center, where one can learn about the history of borax, and the mining company Rio Tinto Borax. The borax is advertised as being "deep in the heart of the Mojave."
We commend the Twenty Mule Team Museum, and the whole town of Boron for keeping their heritage alive.
A brief quote from their site:
All of the mining artifacts and equipment, antique machinery, one-of-a-kind art work and unique displays depicting the early years of the history of Boron have been generously donated to the museum through the continued support of the community. The Twenty Mule Team Museum's staff and its long-time director, Barbara Pratt, are all volunteers who's only compensation is the satisfaction of preserving a way of life many have forgotten.