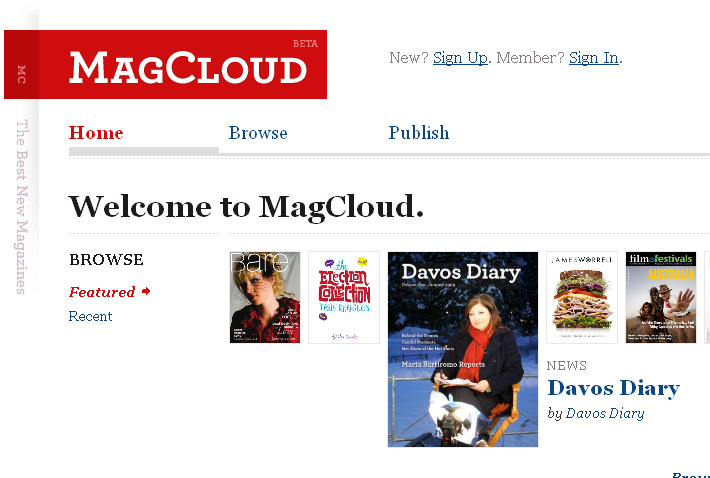 LAKE BUENA VISTA – The new media landscape is a "vacuum that represents enormous opportunity." So says Michael Mendenhall, senior vice president and chief marketing officer of Hewlett-Packard Company (NYSE: HPQ).
Mendenhall, speaking Monday, Feb. 23 at the Interactive Advertising Bureau's Annual Meeting entitled Ecosystem 2.0: Brands Battle Back, said the definition of who is a publisher has even changed as barriers to entry have been quashed. "How would I define a publisher?" said Mendenhall at the meeting, held at Walt Disney World? "Anyone who wants to be one."
Yikes. What does the competition for traditional publishers look like?
He mentioned specifically the case of one Ashley Qualls, a self-publishing 17-year-old millionaire. Her site whateverlife.com has more uniques than CosmoGirl.com, about 785,000 a month. On her site you can find basic html and css lessons, MySpace skins, all manner of glitter and all of it set to raucous music. I don't get the whole look and didn't want to stay on the site long enough to find out, but perhaps that's the point. Mendenhall also mentioned Nabbr, which enables Gen Y to customize their social network pages. These represent the publishers of today, and Mendenhall says his mission is to build relationships with the many versions of Ashley Qualls.
The U.S. is not the center of this change. Mendenhall said that in Brazil, 57 percent of people update their social network pages and 50 percent have blogs. There are 42 million bloggers in China. "This conversation is just getting started," Mendenhall said.
To talk to the new digital media, HP is aggressively positioning itself at the creative end of the computer; one of the more interesting places for HP is with MySpace, where the company offers a one-button print function.
H-P also has offerings that could interest some publishers. He cited Maria Bartiromo's use of MagCloud, a Hewlett-Packard service that allows anyone to make their own magazine. During the recent Davos gathering, the CNBC anchor published her own magazine Davos Diary that was printed before the conference ended.
MagCloud is in beta; it uses Hewlett-Packard's Indigo presses.
The site is not just for cottage industry new magazines; HP envisions that readers could customize current content. "You can have your own Time and Fortune that is aggregated to you," says Mendenhall.
Because it is print on demand, there is no waste. For traditional publishers, that could be an advantage as the pre-press process and the distribution model are costly and unpredictable (think Anderson News).
One missed opportunity for traditional legacy publishers is their archives; only the largest publishing companies have tapped into them. Big mistake. "Many publishers tend to discount their library," said Mendenhall. "There is an opportunity for current publishers to value their library."
While it won't replace traditional web printing (MagCloud is 20 cents a page) and won't solve the mess that magazines are in, we think HP is onto something more interesting than its overpriced print cartridges. We could think of many uses for MagCloud for traditional publishers. They include:
Automating the selling of reprints.
Allowing publishers to sell individual compediums of particular subjects featured in their magazines.
Lowering the cost of those wretched and low circulation college "literary" magazines produced through university activity fees.
Collating writer and photographer anthologies.
Creating short form educational booklets for use in classrooms.
Selling back issues of magazines that have run out.
Creating quick indexes to library archives.
Archiving blogs and web content for easy perusal and perhaps legal reasons.
Creating one-off test magazines and advertiser promotions.
Using MagCloud as a simpler approval process for scholarly and custom publishing magazines that need peer review or corporate approval. Those who need to approve journals could simply get the MagCloud version, and scribble on it.