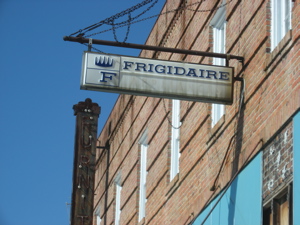 A quick thought. What happened to diversified car companies. The nation misses diversified products, though they are sold by foreign companies, particularly Asian companies, all at the same time.
The companies were more interesting when:
Ford made Fordson (and Ford) Tractors, Tri-Motors and Philco Televisions. Kingsford charcoal was an interesting spin-off, however, and that was the right thing.
General Motors made Electro-Motive engines and Frigidaire appliances.
Chrysler made Chrysler sailboats (long live the Buccaneer) and Chrysler Marine engines. Chrysler also sold engines for Eero Saarinen's Mobile Lounges at Dulles, and over the years has made such things as tanks.
These companies were so much more interesting and adaptable when they were in different lines of business. All companies are more interesting when they are diverse. All companies are more adaptable when they are diverse.
While it is awful to see a conglomerate with unrelated parts (that is what is pitiful about some of the GE ventures of the 1980s and 1990s), it is good to see industrial companies make things that relate, sort of, to what they do mostly. It keeps them flexible. So when a downturn comes, they don't get stuck.