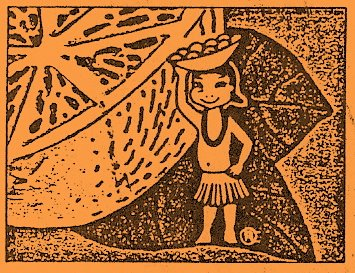 You read it here last October, namely the need for PepsiCo's Tropicana orange juice to bring back the mascot Tropic-Ana. Many were not sure why she was dropped, especially in the last two decades, when the Hispanic population of the U.S. has boomed.
Perhaps it was one of those stupid decisions that companies make.
Tropic-Ana was born in 1951, when company founder Anthony Rossi described her in detail to his advertising staff. They then came up with the drawing. It is one of the few company mascots with a belly button; perhaps it is appropriate that a citrus mascot would show a navel.
She appeared on the side of the famous CSX train from New Jersey to Bradenton, but was gradually phased out, and only appears in old advertising, and some signage around the Tampa Bay area.
The New York Times mentioned the need to bring back Tropic-Ana today in a Q&A by Stuart Elliott.