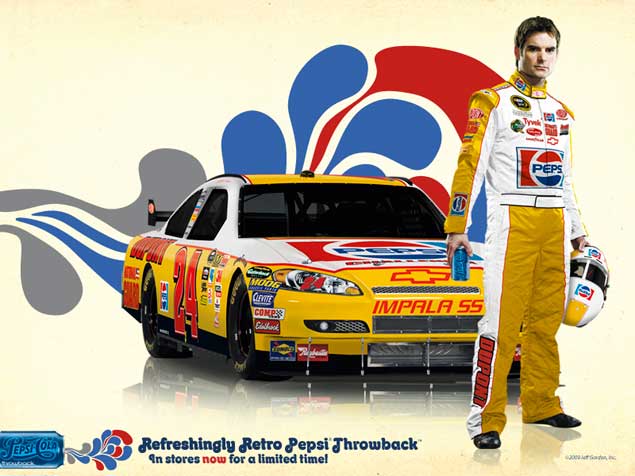 Pepsi throwback? Or not. Or is it somewhere in the middle, slightly interesting but that's about it.
To celebrate new Pepsi Throwback, Jeff Gordon is driving a throwback paint scheme at Talladega Superspeedway on April 26th. It's a refreshingly retro tribute to one of the coolest paint schemes in racing history, Darrell Waltrip's classic #11 Pepsi Challenger.
You know what. It's not that great, but NASCAR fans of Waltrip or Gordon will appreciate it. And we do like the natural sugar, though we know that chemically, sugar is sugar.
The old logo reminds how awful the current logo looks.
Interesting that the can has an early 20th century look, and the shirt on Jeff Gordon has their 1970s logo.
To learn more, go to pepsifantasyracing.com