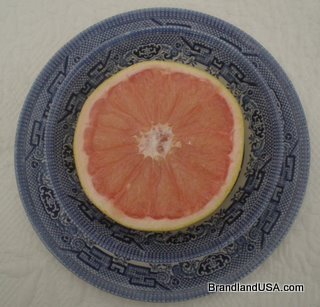 So you want to get in the restaurant business? What an awful time to do it. And you want to open a restaurant without capital? And you are unemployed? Your inner negative "no" says no, and people will laugh at you.
You dare not tell that to the bank, or you will get laughed at.
But after seeing an idea down the street, we think the opposite. Namely, in this time of unemployment, the market is in a period of enormous turmoil. Yes, it is a hard time to get things started, but in such a time as this, people are eager for new ideas, especially bottom-feeding, low overhead ones.
Yesterday, we saw a fascinating idea, namely a dinner restaurant opening inside another restaurant. More about that great idea in a second. But it got us thinking. If someone were to open a restaurant or start an eatery with no capital, how could it be done? Here are some ideas from some of the start-ups we have seen recently (our tips for running an existing restaurant are here).
Have a Sam's Club or COSCO card? Have fun and start a business. Ideas:
Sublease a restaurant: Contact a breakfast and lunch eatery ad ask them if you can add a dinner menu. Or brand a "Tom's Breakfast" at a dinner-only restaurant. Find a small eatery only open for one or two meals. Offer to run a dinner and lease out the restaurant. Share profits, or offer to be the overnight cleaning crew that just happens to give the restaurant owner a cut of the business. Start small, only a few nights a week, with great food, and see if you can build the traffic. REMEMBER, Fox television didn't start programming every night of the week. Instead, they built a business on Sunday night, and then added nights. They still only program from 8 p.m. to 10 p.m.
Do an illegal home restaurant or legal B&B. Do a meal tasting at home. Come up with a clever dinner menu, and try it out on family first. Make the unpaid guests be the victim. And then try some more menus. And then,  you can see if you can make it work with some paying guests. How you find them is up to you. This is easiest in rural areas; we recall a couple in Virginia that did "cooking classes" in their house. They also had "cooking camps" for children, as well as a bed and breakfast. Brilliant and they actually stayed within the law and turned the farm into a tourist attraction. But you have to push the boundaries of the law. Find out the rules about home businesses and find ways around the law; talk to a good land use attorney if you have enough for a consultation. It's civil disobedience, circa 2009 Recession! I need to make a living! Just don't sell alcohol, don't put out a sign, and don't get the neighbors upset.
Start a delivery service. The story of Paul Deen is instructive. She made sandwiches at home, and delivered them. Only later did she open a restaurant. She was desperate for cash, and had boys to feed. The rest is history.
Work at another restaurant. The only way to really know if you can do it is to work at another restaurant first. Try it out part time, and see. Most restaurant folk worked somewhere else and opened up there own when an opportunity came. Sometimes, restaurant owners want to sell. You are there.
Start a push cart. These things are popping up everywhere. Be careful. The county licensing folks can get after you, so do check carefully at the rules. But they have a fairly low entry level cost, and enable you to test the waters. Talk to a retailer and ask if you can set up in a parking lot, off city property, just like the vendors do at Lowe's.
Volunteer in your church kitchen. Many churches lease out kitchens for different cooking classes, canning or other efforts. These kitchens are licensed by the city our county, and so are official. Once you build up some menu items at home, offer to sell them at the church bazaar. Then, if it takes off, you can talk to the church about starting a jam or canning business and running it once a month from their kitchen for a small fee. Just keep the kitchen clean and make a donation and you will be golden.
Offer to sell menu items to places that need fresh food. Places like filling stations and convenience stores always want to have fresh goods, but don't have the resources. A sandwich line, or some other special item, displayed carefully, might just do the trick in getting some cash coming in as you experiment.
Twitter takeout. This idea is taking off in other parts of the world. The idea is that the mobile food cart, with a Twitter account, goes around town. On Monday, it is at this corner. Tuesday at another corner. The owner posts menus and information and the day's specials on Twitter. You get followers, and go where you sell the most.
Sublease in a hotel or bowling alley. Most aging 1970s hotels had large restaurants, but now only serve breakfast. That means that there is an unused restaurant. Go to the owner of the motel and ask if you can operate a lunch business, or even a special Sunday brunch. Or ask if you can contract with them to run the freebie continental breakfast. These things are a nuisance for hotels, and you can help a small motel out by starting such a service. Other places like bowling alleys, flea markets, movie theaters and the like have leased concessions. You might even be able to lease a lunch counter for a short amount of time, if it is not profitable for the owner of the bowling alley. All the equipment is there, and you just have to contribute your time and food.
Keep it exceptional. So, we've given you some advice on how to get into restaurants with no capital. Fine, but there is one important thing. Every excruciating detail of the food must be perfect, and must be completely to your satisfaction. While the goal is to start modestly, if you are uncompromising with the quality, your possibility of success is much larger.