Regional restaurants can be great brands. And the key to the longevity of your restaurant brand is developing a few signature, classic dishes that are not only loved by customers that visit, but also enter the regional vernacular.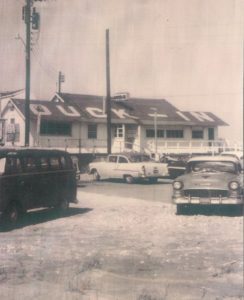 If you are curious about how to brand a regional restaurant, please read our post Tips to Save Your Casual Service Restaurant. It not only has survival tips, but a few points about how to make your local restaurant a true regional brand, a local institution. (At right, the Duck-In in Virginia Beach.)
Part of pushing your restaurant brand is recipes. Write down a few, and post them on your website, with the help of a content creation company. Distribute them to regular customers, or actually bring customers into the kitchen to see how it is made. Don't worry; no one will steal it. If they hear about the recipe from you first, you become the source, and while they might make it at home, we know it won't be as good as the experience is being in the restaurant or eatery.
Recipes that are published ensure that your restaurant not only gets some attention, but you become a fixed element of the culinary scene. Each restaurant worth their salt ought to have at least a half dozen recipes that it publishes; in fact any named "dish" can be a potential recipe to publish. Remember, it's about quality, so only a few proven recipes.
Below, an example, a recipe rescued from White's, which was once Richmond's famed ice cream parlor. It appeared in the cookbook Favorite Recipes of the Woman's Club of Lancaster County, Virginia.
White's Chocolate Fudge

2 cups sugar
1/2 cup milk
3 oz. Baker's Chocolate
1 pinch of salt
3 tablespoons butter
1 teaspoon vanilla

Melt chocolate over low heat. Add sugar and milk. Turn heat up a little and stir to keep fro burning. Cook to soft-ball stage. Set pan in a large container of cold water. (Mrs. White said she sometimes used the sink.) Then add butter and vanilla. When fudge has cooled somewhat, beat it until ready to pour. Pour into buttered dish. Let harden and cut into squares.