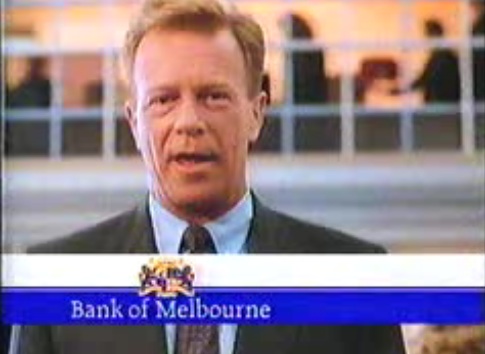 The Australian bank Westpac is apparently considering to use a predecessor bank name as a separate online brand to help lure deposits. Reviving a brand online is one that is gaining increasing currency in an Internet age. Even retailers are doing it, the best example being the British version of Woolworth's, which is being revived online. (Click on image for an old YouTube advert.)
According to the Herald Sun, former Westpac exec David Morgan dumped the Bank of Melbourne brand in 2000 in spite of a 1997 statement that he wouldn't. The bank was apparently fairly well-received for service, and customers deserted Westpac for other banks, according to the story.
This idea heralds hope for many of the shuttered and wasted financial services brands of the 1990s and 2000s. These brands were dumped in absolute garbage heaps in favor of the then trendy idea of rebranding.
A bit about these rebrandings, which were meant to eliminate the supposed "clutter" of old brands, but instead alienated customers and annoyed staff. In these odd scenarios, names that have been used for sometimes a century are dumped in favor of oddly constructed things called "brands".
When the odd names are revealed, many people hate the new name, but few complain, as they get a mug, sometimes. Strange employees with little else to do called "marketing" go around and root out old stationary and business cards, and emails are sent to enforce the new "branding" campaign. Sign companies make millions. People inside the organization are told good things are happening!!! but all there is is make work. Very quickly thereafter, there are staff firings at the old "cluttered" brand, and things go back to normal, except the old brand is gone and there is less brand equity.
Some customers leave immediately, others dribble away. Some stick around. Very often, successor banks steal the old bank names, grabbing goodwill for free. Very often, the business is sold again, and rebranded. Sometimes this happens three and four times! How exciting.
This was the old way it was done.