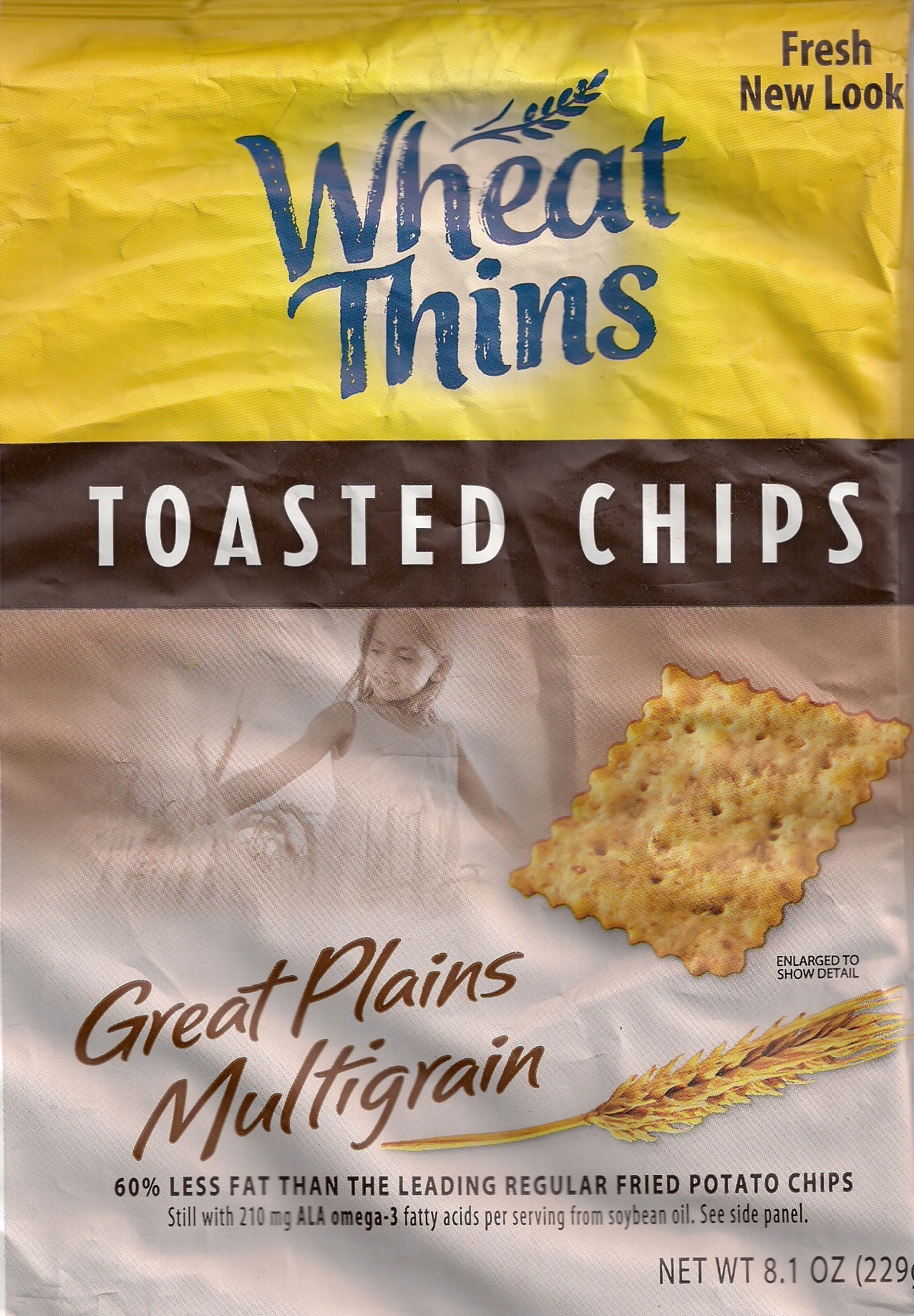 As the kids say, "Just askin'!"
That's the question a BrandlandUSA reader asked us, as to whether Nabisco could be separated from Kraft, and united with Coca-Cola. Our answer? It does have a certain logic, particularly since Coke competitor Pepsico has Frito Lay. That is not to say Kraft would want to get rid of all of its sweet cookie brands.
Recently, Kraft has been downplaying the Nabisco brand in favor of the individual product brands. In addition, they have introduced some Nabisco branded cookies that do not have sub-brands. At right, Wheat Thins, with nary a red Nabisco logo anywhere. Nice looking package, by the way. Hmm…
Read our previous post about Kraft Downplaying Nabisco.