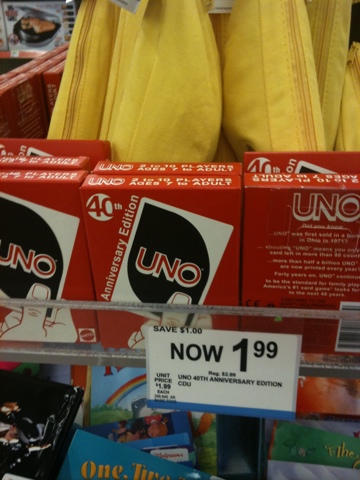 El Segundo, Calif. -There is still time to get the 40th anniversary UNO game. The Mattel card game, a derivative of Crazy Eights, was invented in 1971, and is on the sales shelf at Walgreen's now, though is available at Amazon.com from the company, as well.
The game was invented in Ohio in 1971 by Merle Robbins, a barber, and his wife and son and daughter in law. They invested $8,000 to create the game, and later sold it to Mattel. Robbins died in 1984 at age 72.
The game has umpteen iterations, and is sold in all sorts of branded editions, though the classic is still a favorite of most. There is also an online version at letsplayuno.com.
If anyone has any stories of the early history of the game, and the Robbins family, we would love to have them add it in the comments below.