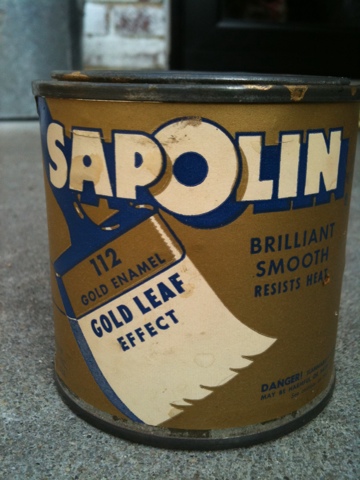 NEW YORK – Sapolin was once a great decorative paint brand; like Rustoleum they specialized in unique colors for metals and uses other than walls. Here, a can that's about 20 years old. Its main ingredients are listed as xylene and toluene. Toxic and flammable but certainly able to make great gold leaf, the most important thing.
Sarah Chiffriller of PetalsSarah of Richmond, Virginia had this tiny can of the paint in her floral and design studio; it was given to her by a neighbor.
Curious if Sapolin Paints are still around; apparently their building was in the Gowanus section of Brooklyn.