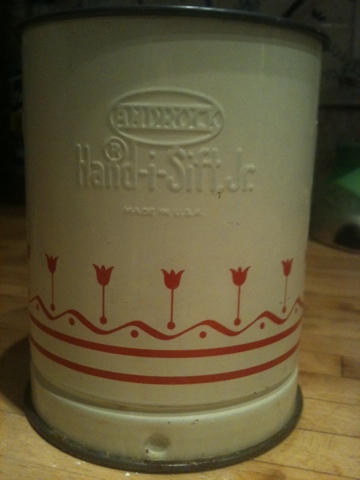 This vintage flour sifter was made by the cooking utensil brand Androck.
Androck products were made by the Washburn Company, which was founded in the 19th century in Massachusetts.
Androck was a brand for all sorts of colorful and cool kitchen items. Well-made and amusingly designed, their products are still collected by chefs and people who like to cook with well-made products.
Apparently the company's Worcester plant closed in 1975.
Anyone have any memories of Androck products or their production in Worcester, Massachusetts?