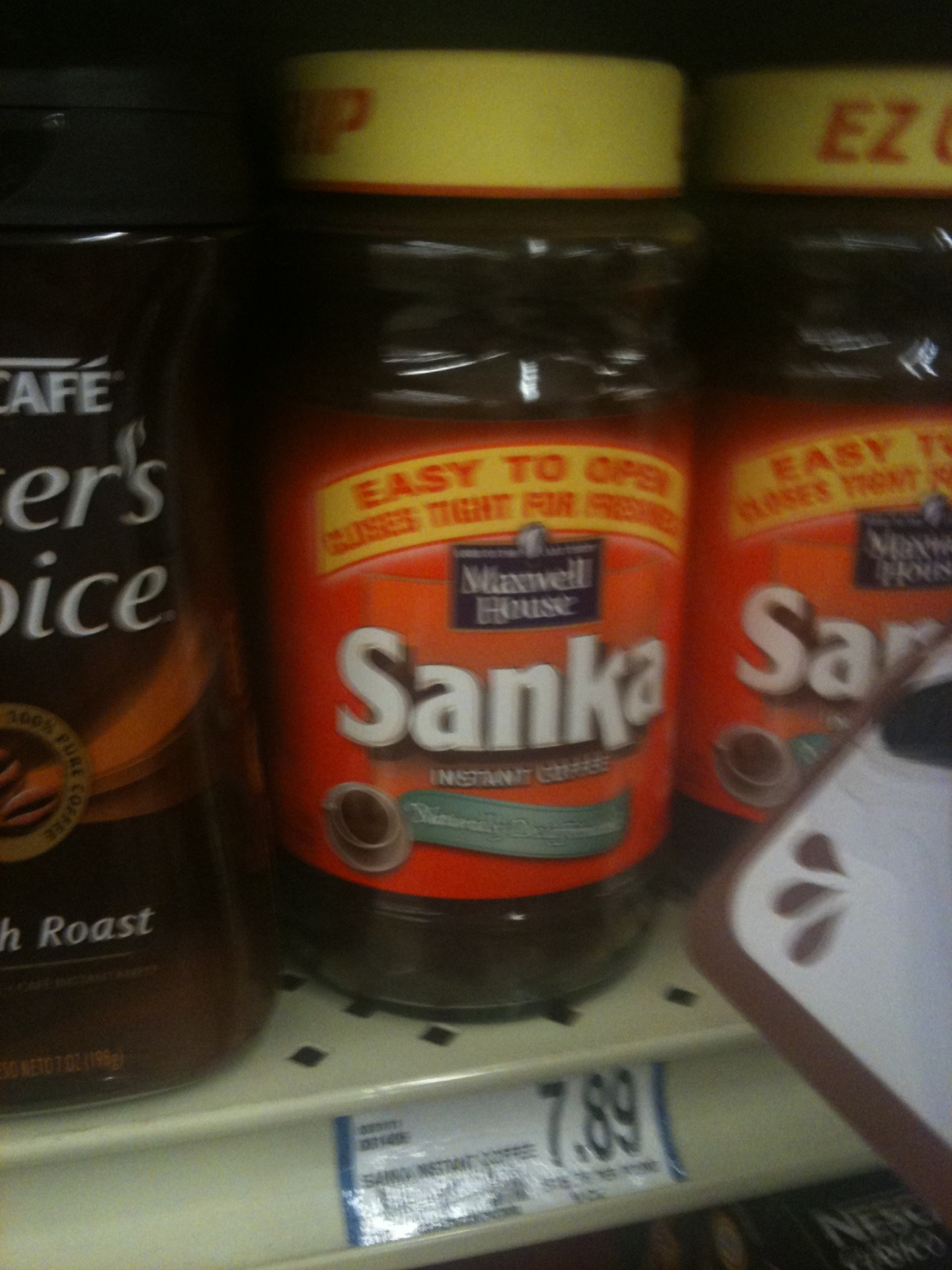 In just about every restaurant kitchen, the decaffeinated coffee pot has an orange band. Ask a person under 30 why that band is colored orange, and they won't know. They will know that it means decaf, but they won't know why.
The reason, of course, it is orange is because orange is the packaging color of Sanka, the freeze-dried decaffeinated coffee. Sanka was invented in Germany at the turn of the century, and in Europe is known as Coffee HAG because of the original manufacturer. In the states, the company sold their invention as Sanka, French for Sans Caffeine. For most of the 20th century, it was ubiquitous in most American households.
The word Sanka was so much a part of the American pantheon that most Americans would ask for "Sanka please" when they went out to eat at a restaurant. Today, folks just ask for a decaf.
General Foods took over Sanka, and made it a household name in the U.S. They invested massively in advertising the product, including the sponsorship of top shows like CBS' The Goldbergs, where protagonist Molly Goldberg spoke about Sanka through a window.
But when Kraft obliterated the General Foods brand, many of the top General Foods products languished, including Sanka. You see, the former General Foods brands were tightly associated with the parent company, and when that relationship was confused, consumers stopped trusting it. In addition, because Kraft owned so many brands, its less prosperous brands did not get the advertising attention they deserved. One silly notion..that Sanka could be sold as decaf Maxwell House.
Some products, like Postum, completely disappeared. In the case of Sanka, it got confused with other Kraft brands. Oddly, it suffers now, in a health-conscious era when decaffeinated coffee is ubiquitous. In fact, it is so omnipresent that Folgers, long a competitor with Maxwell House, uses the green color to identify decaf (as did Taster's Choice).
Currently, Sanka is sold as a sub-brand of Maxwell House. That is a mistake, as they were always very separate products.