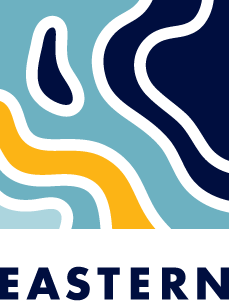 NEW YORK – The Eastern Airlines brand is taking another trip.
Eastern was once once of the best-known carriers in the U.S., filing for bankruptcy in 1991. Later, the name was acquired and revived, only to fold again.
This January, a new group revived the brand. The first flight was a Boeing 767ER that flew from New York's Kennedy International to Guayaquil, Ecuador, one of only a handful of initial destinations for the small airline.
The company has strong leadership, and a backer. The company is led by Steve Harfst, an airline entrepreneur who was COO of IndiGo Airlines of New Delhi, India and CEO and president of USA 3000. In 2015, he became COO of Allegiant Air. A lead investor is Kenneth Wooley, best known as founder of Extra Space Storage.
This recent incarnation began as a charter company, and now has just a few scheduled flights. Flights with Boeing 767-300ER aircraft include 30 premium and 212 economy seats. They will focus on markets underserved by American carriers, including Guyana and Ecuador, as they figure out their niche.
The company hired the Los Angeles agency Amalgam to devise a new identity. The new design uses the old Eastern hockey stick logo (it appears on the airplane tail), but they have given the new logo a sort of 60s mod look that evokes old maps, or Mexican modernist Aztec wiggles. There is even an echo of Alexander Calder and Braniff International, which makes it all fun.
It is excellent design work. Here is how they describe it:
Our new logo is inspired by our rich and iconic history, and our future of being an "Explorer" brand is modeled after topographical maps. We have shifted the focus from the old Eastern Airlines multiple logo images to the "bird's eye view" of the places we travel. We will retain and use the iconic "stick figure" logo from the original Eastern Airlines, but our main logo will be inspired by the places we fly.
Our main "map" logo is not tied to any one geographic location, but represents the universal space we all share as global citizens among the places we fly. The colors of dark blue, light blue and golden yellow represent the sky, sea and sun and all come from historic Eastern Airlines colors but have been re-interpreted for today. 
Pictured above is the livery devised by Amalgam. They describe it  this way:
Fresh off a new identity inspired by their rich and iconic history, we relaunched Eastern as an "Explorer" brand in a sea of airlines focused on profits.
It is a challenge to start or restart an airline; you want to capture the goodwill of the past, while indicating that the entity is something completely new, and disconnected to past failures. While the old brand won't make or break the new company, it does give the company a bit of an angle and advantage, in a sea of small charter airlines. And while most in their 20s won't know of Eastern Airlines, anyone over 40 will know the brand.
What's their chance of success? Starting up a new airline is perhaps one of the most difficult things to do. Unfortunately, they have started just at the wrong time with a virus in the news, and a business plan that had indicated they might be serving China.
Management has picked niche markets to start; we presume that they know which ones they have picked, and that they are not markets that American or other airlines wish to pursue. And perhaps the airline can give a bit of visibility to a charter business, while running just a few scheduled flights. The design has a bit of pizazz, and the North American airline market needs a bit of snazzy.
We wish them well.
Visit them at goeasternair.com