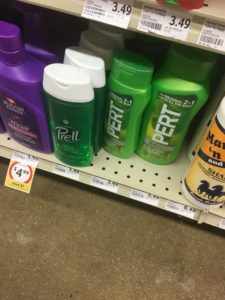 EL PASO, Texas – Helen of Troy Limited (NASDAQ: HELE), the housewares, home and beauty products company, has sold its mass market personal care business for $44.7 million in cash.
HRB Brands LLC purchased the portfolio of classic products that includes brands such as classics Brut and Vitalis and the former Procter & Gamble brands Pert Plus and Sure. Brut dates from 1964, and was known as Brut by Faberge.
HRB, or High Ridge Brands, is a privately-held company that is one of the largest independent branded personal care companies in North America for $44.7 million in cash. The brands will be added to the High Ridge Brands portfolio that also includes Coast, Alberto VO5, Zest, LA Looks, Rave and Sea Breeze.
The current Helen of Troy portfolio includes OXO, Hydro Flask, Vicks, Braun, PUR, Honeywell, Drybar, and HOT Tools.
"We are excited about this opportunity for HRB Brands LLC, a company that we believe is well-positioned to take the Personal Care business to its next phase of growth," said Julien R. Mininberg, Helen of Troy chief executive officer.
"We are very excited about today's announcement to extend our trusted brand lineup," said Jim Daniels, CEO of HRB Brands LLC. "We are extremely pleased to add these respected, well-known brands with enduring equity competing primarily in the Hair Care, Deodorant, and Fragrance categories. We believe this combination, together with our distinctive entrepreneurial culture, lean operating structure, and efficient business model, will enable HRB Brands LLC to continue to bring innovative and category leading innovations to market."
Cantor Fitzgerald Baker & McKenzie LLP advised Helen of Troy on the transaction. Gibson Dunn served as legal counsel to HRB Brands LLC on the transaction.
Below, a Vitalis V7 ad. Just because: