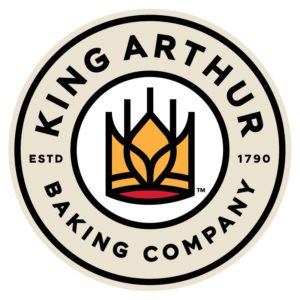 NORWICH, Vt. –– King Arthur Baking Company is launching four new pancake mixes, a Gluten-free Confetti Cake mix, and an organic masa harina. The company said that these new products are the result of market research and insights from the past year, when millions took up home backing as they were locked in due to COVID.
This year, the company says pancake mix sales are up 26%. To meet the demand, King Arthur will add four new pancake mixes. They include add-water recipes for the Buttermilk, Carb-Conscious and Confetti mixes. King Arthur's new organic masa harina fills a previously unmet need for a premium, organic and finely ground masa harina, which is ground corn. They are also offering a Gluten-Free Confetti Cake Mix.
Founded in 1790, King Arthur Baking Company is an employee-owned Norwich, Vermont flour mill and baking company, as well as a tourist attraction. Their headquarters, located in Norwich, includes a state-of-the-art Baking School, where their bakers create beautiful breads and pastries. The center also includes breakfast, lunch, or an afternoon coffee and dessert in their café or outdoor patio.