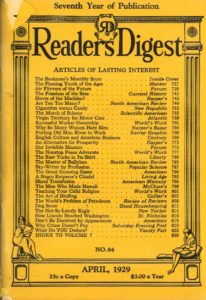 NEW YORK – Trusted Media Brands, the parent company of the original 2.0 content company Reader's Digest, has acquired Jukin Media, the streaming and user video content company with aggregation sites that include FailArmy, People Are Awesome, The Pet Collective, and WeatherSpy.
Other than Reader's Digest, Trusted Media owns the publication brands Taste of Home and Family Handyman. The purchase marries America's original user-content company with a new version of itself, a nearly a century after its founding and a year before it will celebrate its centennial.
"Trusted Media Brands' powerful network of brand relationships, our growing portfolio of community-driven lifestyle media brands and our proprietary first-party data platform, together with Jukin Media's social media, video production and streaming TV acumen, are positioning us for our future and fueling significant opportunity for long-term growth," said Bonnie Kintzer, CEO and president of Trusted Media Brands, in a release.
Jukin Thrives on User Content
Jonathan Skogmo, Jukin Media's chief executive officer, founded the company in 2010. It has thrived not only by syndicating and curating clips of humor and pets, but licensing them out after their immediate viral load finishes. It has bootstrapped growth, surviving, their release states, with only $6 million of investor capital.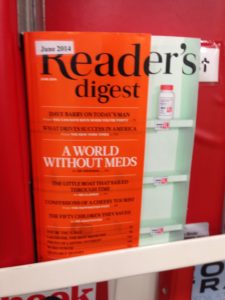 "Both Trusted Media Brands and Jukin Media are unquestioned leaders in user-generated content and we share a similar growth mindset that permeates everything that we do. It's a remarkable fit, and we couldn't be more excited about the shared vision we have with Trusted Media Brands to continue growing the combined entity.," said Skogmo in the release.
Reader's Digest will celebrate its 1922 founding centennial next year. It is the original re-user and editor of others' content. Dewitt and Lila Acheson Wallace founded the company as a collection of the best stories, jokes and anecdotes from across the nation's magazines. It became the largest magazine in the U.S., and world, with editions around the globe.
The magazine was not just about re-crafting magazine articles from other publications. It was the original national user content media organization, had regular contributed user features to entertain, including the features Increase your Word Power, Amusing Anecdotes, Personal Glimpses, Humor in Uniform and Life in these United States. It's handy size made it perfect for reading everywhere, including trains, bathrooms and offices. Its massive databases enabled it to sell a variety of products including record collections and special books.
In 1950, the company launched Reader's Digest Condensed Books, which excerpted bestsellers in a grouped edition, under a single binding. Many of the books survive as decorations in decorator houses, hotel lobbies and summer houses.
The company failed miserably after the death of the Wallaces. Not only were they physically mistreated in their failing months, despite large trusts and investments, the company was mismanaged but a succession of publishers that milked the brand, misled readers through spurious contests, and destroyed the company's idyllic headquarters in Chappaqua, which most thought was still in neaby Pleasantville, their mailing address.
In their multiple bankruptcies, the company lost individual institutional knowledge, and failed to monetize its assets of content carefully built up over generations. It also squandered by the nation's greatest sales database. It has taken over a decade, and much pain, to bring the company back to a stable position as they revive those assets.
Trusted Media Brands was represented by Latham & Watkins LLP and Progress Partners served as Trusted Media Brand's investment banker; Jukin Media was represented by Paul Hastings LLP and Houlihan Lokey served as Jukin's advisor.