NEW YORK – The department store Bloomingdale's will kick off a celebration of their 150-year history with a series of events on Saturday, September 10, 2022. They are using the term "Saturday's Generation" for the kickoff, a nod to the 1970s era of the store, when Bloomie's took on a larger than life identity under the leadership of Marvin Traub, a genius merchandiser and executive. Guests will get trademark "brown bags", and promotions will be seen at their flagship store and across the nation.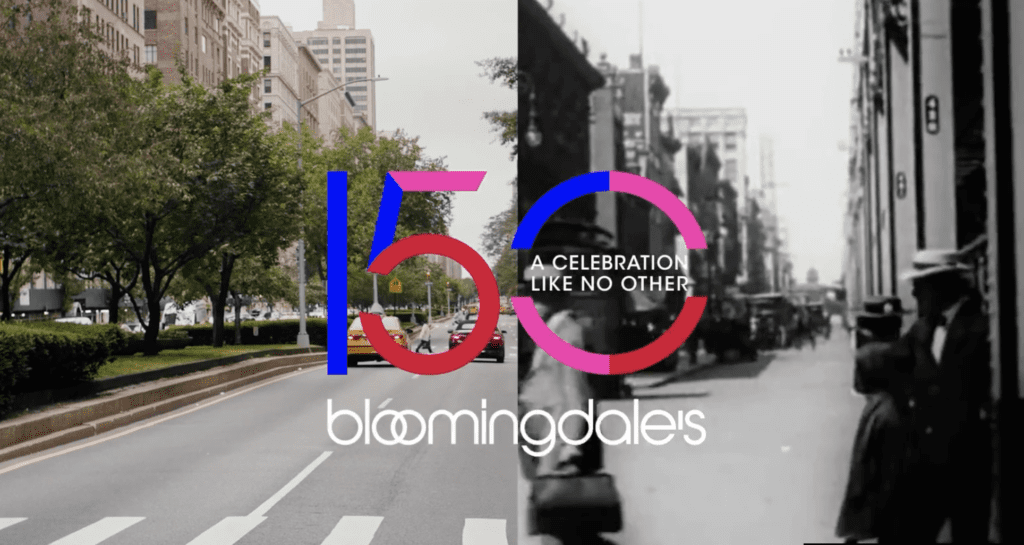 "Saturday's Generation is such an iconic part of our rich heritage," said Frank Berman, executive v.p. and chief marketing officer, in a news release. "As we celebrate 150 years, we're excited to revive Saturday's Generation for our next era and share it with today's contemporary generation of shoppers in a fresh, innovative way."
All Bloomingdale's stores across the country will host an anniversary bash from 1 to 5 p.m. entitled Saturday's Generation, a nod to the term endearingly attributed to Bloomingdale's clientele in the 1970s.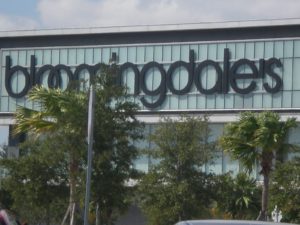 Some of the promotions include:
Artist Caty Wooly will be on site creating a live mural installation,
But Like Maybe artist Arianna Margulis will project a live drawing session,
Interactive designer pop-ups featuring special services, gifts, and merchandise personalization offerings with brands including Baccarat, Golden Goose, David Yurman, Devialet, Polo by Ralph Lauren, La Prairie, Louis Vuitton, Jimmy Choo and Coravin
A Brown Bag Balloon Sculpture installation with balloon handbag giveaways, as well as a bag customization station where shoppers can get commemorative 150th anniversary totes personalized with Bloomingdale's themed doodles,
A newsstand installation created in partnership with Fantasy Explosions featuring a capsule collection of merchandise influenced by New York ephemera,
Culinary demonstrations and tastings with Magnolia at the B kitchen.
Stores in the promotion are 59th Street flagship, Soho, Roosevelt Field Mall and White Plains locations in New York; Century City, Beverly Center, South Coast Plaza, San Francisco Centre, Sherman Oaks, Fashion Valley, Valley Fair, Newport Beach and Stanford stores in California; Boca Raton Town Center, Aventura, Palm Beach Gardens and Orlando locations in Florida; Willow Grove and King of Prussia in Pennsylvania; Chevy Chase in Maryland; Tysons Corner Center in Virginia, Chestnut Hill in Massachusetts; Short Hills, Bergen, Willowbrook and Bridgewater in New Jersey; North Michigan in Illinois; Lenox Square in Georgia; Norwalk in Connecticut; and Ala Moana Center in Hawaii.
Joseph B. and Lyman G. Bloomingdale founded the store in New York. The first incarnation was the Bloomingdale Brothers Great East Side Bazaar, on 56th Street and Third Avenue, Manhattan, in 1872. It became a division of the Cincinnati-based Federated Department Stores in 1930 under then-president Samuel Bloomingdale. They celebrated their centennial in 1972. After the bankruptcy of Federated, it eventually became a separate division of the publicly traded Macy's.
The chain currently operates 33 Bloomingdale's stores and 21 Bloomingdale's, The Outlet Stores. Locations include California, Connecticut, Florida, Georgia, Hawaii, Illinois, Maryland, Massachusetts, New Hampshire, New Jersey, New York, Pennsylvania, Texas, and Virginia, along with 1 Bloomie's location in Virginia. In addition, Bloomingdale's has a location in Dubai.