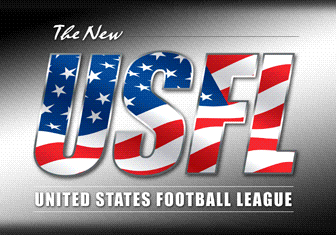 REDONDO BEACH, Calif. – OK, so this is one of those "head- scratcher" returning brands that we had COMPLETELY forgotten about, and are wondering if this could be true. In February of 2010, there could be a New United States Football League.
The old USFL only lived for two seasons from 1983-85. It attracted a large amount of initial hype (and fans), including the involvement of George Allen, Doug Flutie and Donald Trump.
The planned new league was announced in August by Michael Dwyer, founder and chairman of the new league. The New USFL season will run from February through June and will feature a 16-game season with no pre-season games. There will also be wild card and division playoffs leading to a new USFL Championship Game at the end of June. The league will start with 12 teams and grow to a maximum of 16 teams. Teams are currently slotted for California, Oregon, Nevada, Texas, Michigan, Alabama, Arizona, Florida, Mississippi, Utah and New York.
The longshot league has some money to raise. In a press release, Tom Shapiro, USFL Commissioner and Assistant City Attorney of Santa Barbara, said, "Americans love football – it's a fact that's been proven year after year. We've worked long and hard to develop a winning league concept that Americans can really buy into. In fact, 30% of each team will be sold to the public in stocks, with an additional 20% of each team held by the league. We think this will help create fan loyalty and discourage teams from moving around."
For more info, see www.newusfl.com.