An often unsung, but interesting British department store chain is Fenwick. It is not one of the big London stores that tourists know, but instead it was one of literally hundreds that were across the British isles, and Empire. Others have disappeared, including Ricemans was a modern, post-war department store in Canterbury, England that was apparently demolished in a redevelopment scheme.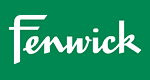 A survivor is Fenwick, a small group of regional department stores founded by J.J. Fenwick in Newcastle upon Tyne in 1882. The Fenwick group has eleven stores, including two Bentalls stores and one Williams & Griffin store. Instead of making each store the same, they attempt to match each store to its particular market. While the Ricemans name disappeared, they preserved Bentalls and Williams & Griffin, each with unique identities.
Bentalls was founded in 1867 in Kingston. Bentalls is pretty hip, and has a third floor restaurant. Williams & Griffin, meanwhile, is another part of the Fenwick group; it was Department Store of the Year in the U.K. and has won all sorts of other awards.
Americans first learned about department stores from the U.K., where the idea was perfected. American department store executives need to go back to the U.K., to stores like Fenwicks, Bentalls and the like, to see how a department store can function in a smaller town.
Flawed U.S. Business Model
The problem in the U.S. is that stores have been obsessed with adding additional locations, at the expense of adding sales and sales volume per square foot at a smaller number of stores. There is nothing wrong with adding stores per se, but today's chains like Macy's have a mass approach to something that needs to be supremely localized to make work. This is a major strategic error, and it is why Macy's is literally falling apart as a company.
That being said, in the past Macy's has shown some effort at trying to make each of its regions unique, and this is great. But at the same time, this effort has not overcome the still frustrated and confused consumers in Florida (Burdine's), Midwest (Marshall Field's) and Georgia (Rich's), Pennsylvania (Wanamaker's) and Brooklyn (Abraham & Straus) who do not understand the national approach of Macy's, which they consider to be a beloved department store associated with Herald Square and a certain parade.
If American department store execs need some inspiration, they should take a look at Fenwick, and see how regional stores are accomplished in the U.K. They could also look at the Peter Jones store in Sloane Square, which by all accounts is a John Lewis store, but still operates under its own brand name.
Certainly, department stores in the U.K. are suffering as a result of the downturn, and they are not immune from the stress of a changed market. But perhaps a flight across the pond to the U.K. might be good advice for some of the Macy's execs who are struggling with why their grand idea isn't working.