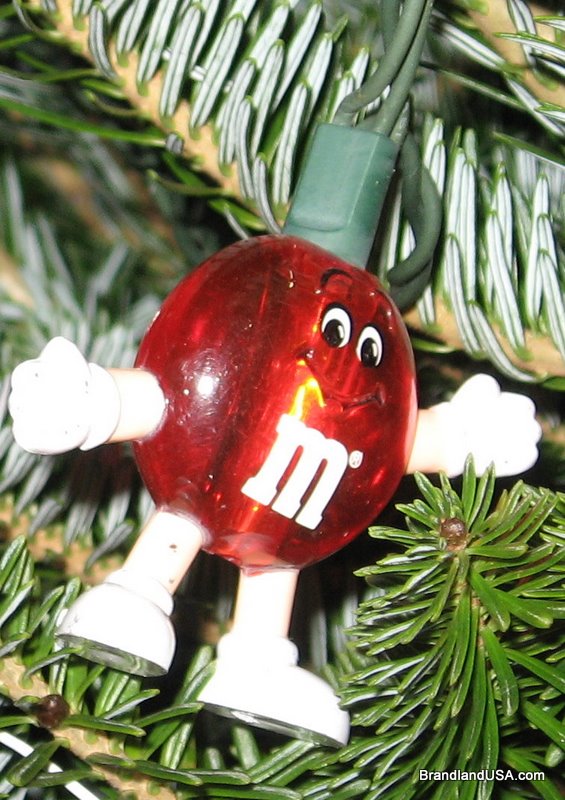 NORTH POLE – Candy companies have totally figured it out, as have TV networks and music producers.
Long ago, the networks figured out that if you have a good Christmas special, you can run it each year; the more times people see it, the more they want to see it. Thus Charlie Brown Christmas ranks in the top 10 each year.
So if you are a consumer goods company, you need to produce some items just for the holiday. They give you free advertising, forever, if they are permanent objects, or they can be recalled in memory.
You do this for a number of reasons, and only to make money, though companies do make money. Companies do this to brand themselves during holiday time.
An example of this are M&M Christmas lights, which were produced in the late 1990s. They provide advertising, but also allow the brand to remain in front of consumers year after year.
Anyone who is getting out the ornaments knows that once a Christmas promotional ornament gets in the box for a couple of years in a row, you NEVER want to throw it out, even if it is a crappy old thing.
This is the main reason it was such a mistake for General Electric to get out of the business of making Christmas lights. Yes, the products were low margin but you need to have your brand be a part of Christmas.
Below, a list of the top 10 holiday brand traditions, in a sort of order:
USPS Holiday Christmas Card Stamps
Life Savers Sweet Storybook
Hess Christmas Trucks
Folger's "Peter Comes Home" Commercial (hope they run it this year but we haven't seen it)
M&M Ornaments
Coca-Cola Christmas Ads and promotional products
Hallmark yearly collectible ornaments
Lexus Christmas Sale
Lego Advent Calendar
Pillsbury Holiday Cookies