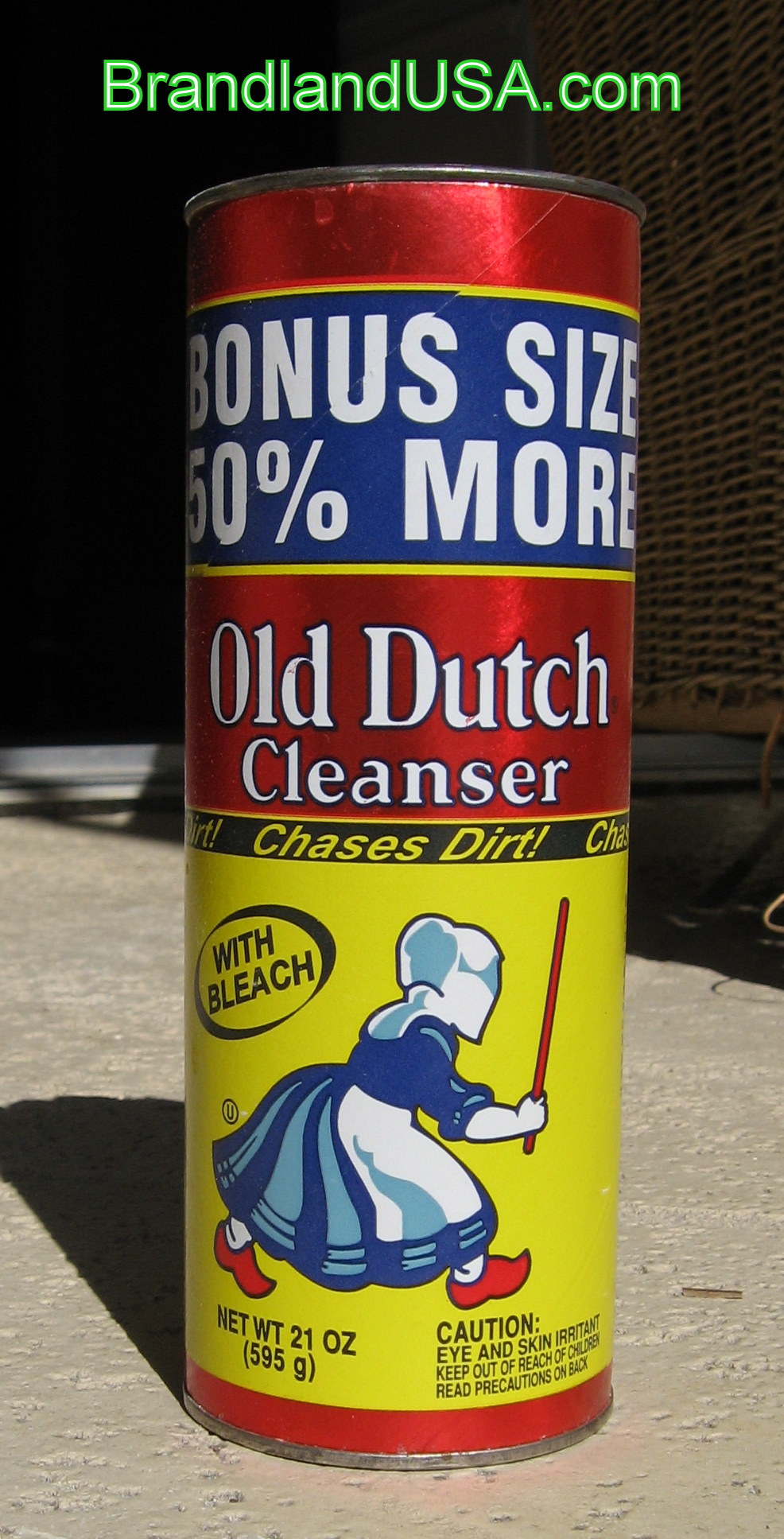 We were curious about Old Dutch Cleanser; it was one of the most recognizable trademarks of the early 20th century consumer product era.
Old Dutch, along with Comet and Bon Ami, was one of the big brands of pumice-based kitchen cleaners; its railcars were even featured on Tyco and Lionel trains as late as the 1970s.
But the product is nowhere to be found on the web. And the empty can we threw away after we took the picture of it last week was NO help, though we THINK we got it at a dollar store.
A bit of Old Dutch history. According to the U.S. Patent and Trademark Office, a trademark for Old Dutch was filed September 15, 1905 and registered March 27, 1906. The whole trademark is "Old Dutch Cleanser chases dirt, makes everything spick and span."
The most recent trademark renewal was in 2006, by Dial, though the product is not shown on their website (they are now part of Henkel).
What the hell happened to the Old Dutch Girl? We'd love some help. Meanwhile, a bit of history from the web:
It was first registered as a trademark and made by the Cudahy Packing Co., which apparently had a mine in Meade County, Kansas and had roots in a company that used pumice to clean up the floors of the slaughterhouses of Chicago.
It was sold by Cudahy to Purex on April 24, 1955.
Later, the ingredients were apparently taken from a pumicite mine "hidden underground in the remote Mojave desert, produced 120,000 tons of cleansing powder for the company. The mine, along the Garlock Fault, closed in 1947."