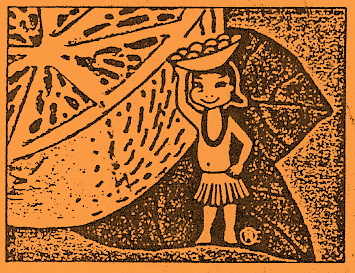 Pepsico will bring back Tropicana's old package after an outcry. The news was reported on the British website Brand Republic.
The packaging was created by Arnell; it got early bad reviews on the trendy design website Under Consideration.
Here at BrandlandUSA, not only did we not like the new design, but we miss the presence of Tropic-Ana, the tropical girl who used to grace Tropicana's packages and the famed Tropicana train that runs from Bradenton, Florida to the northeast.
So while we are happy that the old package is back (its the one with a straw poking into the orange), we still want Tropic-Ana back.