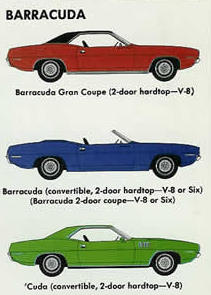 TULSA, Okla. – Elvis' Plymouth might still be alive, and  you can buy it.
The Dan Kruse-Leake Collector Car Show & Auction will kick off their first auction in San Antonio's Alamodome with a 1971 Plymouth Barracuda thought to be purchased by and titled to Elvis Presley. It is believed that Elvis bought the car in Louisville, Kentucky in November of 1971 as a gift to a female friend.
The current owner purchased the 1971 Plymouth 'Cuda in March of 2008 from a car collector dealership in Miami. While upgrading the drive train, his mechanic discovered what appeared to be the title to the vehicle between the carpet and the floor pan. The VIN number on the title does match the VIN number on the Cuda. Elvis Aaron Presley is listed as the owner but Ohio's DMV won't confirm it.
"True or false there is a fabulous story regarding the history of this car's ownership," said Richard Sevenoaks, president of Leake Auction Company, in a press release.
Also in the auction will be a 1969 Dodge Charger from The Dukes of Hazzard's John Schneider's private collection. This is car number one of four Chargers that Schneider transformed into the General Lee. In 1998, it was on display in Floyd Garrett's Muscle Car Museum in Tennessee. Schneider has also agreed to personally speak with any serious, prospective buyer, via phone or email, about this car's authenticity.
The auction will also feature a 1936 Lincoln V12 K Model Boat Tail Speedster. This car was custom built by Howard Hughes to be used as his personal limo.
The auction will be held in San Antonio's Alamodome on Saturday, March 21. Admission is $10 for adults and $5 for children. Doors open at 9am. 300 cars are anticipated to cross the two-ring auction block.
Leake Auction Company was established in 1964 as one of the first car auctions in the country.
See www.LeakeCar.com.