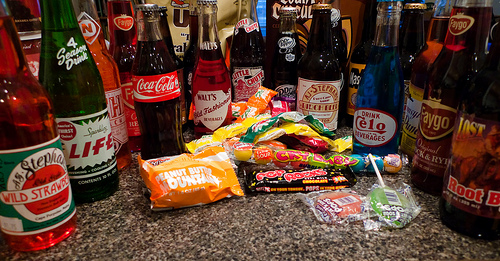 Before there was Gatorade or Tropicana, there was Celo.
Information on the forgotten drink Celo is on Lucy Jones' Florida History blog. It's about a Sarasota (that's where I am!) drink called Celo. It was made with celery, apparently grown in the celery fields in eastern Sarasota County. The fields were the project of entrepreneuse Bertha Honore Palmer, she the wife of the Palmers of Chicago (she owned thousands of acres up and down the Gulf Coast, mostly in Sarasota County).
In the early twentieth century, Celo was a popular celery-flavored soft drink in Florida. W. Truman Green came up with the original concoction in a Tampa drug store in 1915. The Celo Company prospered in the 1920s with the support of local investors and stockholders. Vernor's Ginger Ale owned Celo in the 1940s, but the drink hasn't been seen for many years.
We've heard they might be available. The photo here from E. H. Fisher of Flickr shows a bottle purchased in West Virginia.
It was purchased at America's Market in Wheeling, not just a store but a retail destination, rather like the Vermont Country Store.