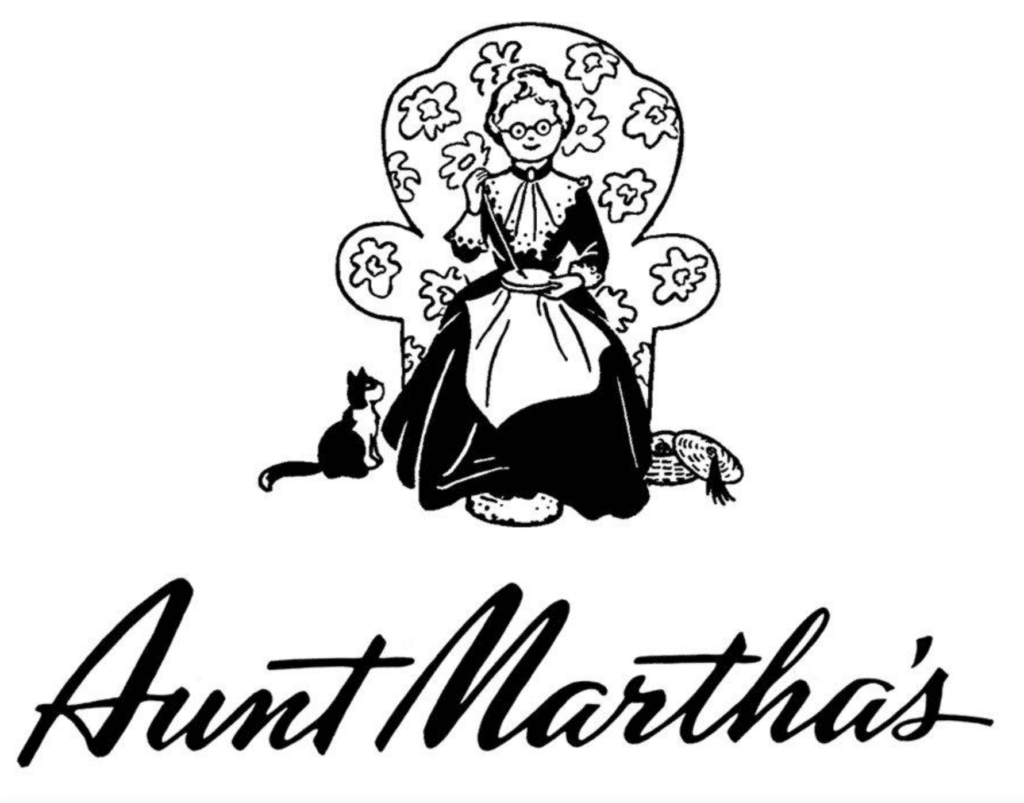 KANSAS CITY – Among the family owned businesses that thrive in niche markets is Colonial Patterns, maker of Aunt Martha's sewing transfers. Still family owned, they are in most major national retailers, including Walmart, Michaels and Hobby Lobby. Like the brands Coats & Clark thread, Wrights trimmings and
The company began during the Depression as the Colonial Readicut Quilt Block Company. Founders Jack and Clara Tillotson of Kansas City specialized in cut-to-size quilt blocks and patches. But because of the economy, they found it more profitable to sell patterns. They began advertising the patterns. According to the company history, early ads "resembled a normal newspaper column but included some charming quilt lore and instructions for buying a pattern or booklet through the mail from the couple's newly renamed business, The Colonial Company.
They trademarked the name Aunt Martha, after an editor in Chicago decided the products needed a grandmotherly name. The name Martha evoked Martha Washington, and quilt making aunts.
The numbers of patterns grew; they found ideas from books and even mail order contests. They also hired designers, one of which, Marguerite Weaver, specialized in pillows and finger towels, according to their history.
In 1935, they debuted the monthly magazine The Work Basket. The patterns from the magazine would later appear in as an official pattern. In 1949, the founder Tillotsons sold the pattern business to Clifford and Alma Swenson, who renamed the company Aunt Martha's Studios, with the founder Tillotson's publishing The Work Basket.
Other Historic Sewing Brands
This is the same idiom as the fashion magazine McCall's, which closed in 2002 after its unfortunate renaming as Rosie, but survives as the McCall Pattern Company. The company now includes pattern brands Butterick, Kwik Sew, McCall's and Vogue Patterns, once part of CSS, and is now owned by the British publicly traded IG Design Group PLC.
Sewing brands have enormous staying power. Wrights began in Massachusetts in 1897 as William E. Wright & Sons, and Coats & Clark dates from the 18th century, when 1750s, brothers James and Patrick Clark began selling thread. While not all of the 19th century sewing machine brands like Howe, Jones, Wheeler and Wilson, Willox & Gibbs, Pfaff, Phoenix, Viking, White, and New Home are still around, Singer is still found around the world.
Current Leadership
In 1974 the Swensons sold the business to the Price family of Kansas City, and the company was renamed Colonial Patterns, Inc. They introduced new patterns in 2010, under the trademark Stitchers Revolution. Their brands, other than Aunt Martha's, are DMC, Vogart, Odif, Amy Barickman, and Aunt Martha's Dirty Launtry.
They are at Colonial Patterns, 340 W 5th St., Kansas City, MO 65105. Visit Colonialpatterns.com