PLANO, Illinois – Plano Molding, the inventor of the original molded-plastic tackle and tool box, has selected the Denver-based advertising agency Cactus as their new lead. Plano, founded in 1952, is the original maker of plastic tackle boxes. Warren "Pete" Henning founded the company after he returned from a Florida fishing trip. He created a rust-proof tackle box that could withstand salt water.
"To be chosen as the team to revitalize the Plano brand so they could go from a niche category to grow into the outdoor mass market was a dream assignment for us," said Norm Shearer, partner and CCO at Cactus. "Working with Plano's teams and partners across all aspects of the brand from product design, brand architecture and the core brand and product strategies was critical to helping Plano evolve from a brand that stood for utility and durable tackle boxes to an expansive, modern brand that is now the basecamp for any outdoor adventure."
The brand is the originator of the folding tackle box that pops open to display dozens of lures and hooks and sinkers. But it also makes other fishing, hunting and tool storage items.
While the oldest player in the market, Plano has new competitors like Yeti. The brand will be modernized by Cactus through new brand positioning and brand identity, as well as social media.
Part of Largest Fishing Company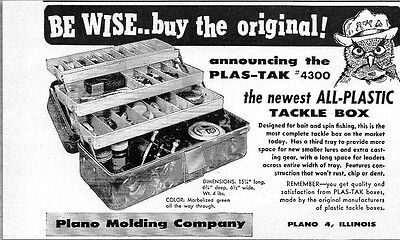 The Columbia, S.C. company Pure Fishing Inc., led by CEO Harlan Kent, announced the purchase of Plano Synergy Holdings Inc. in March of 2021. The purchase included Plano Synergy's brands, which specialize in tackle storage, catch management, hunting accessories and archery.
Pure Fishing is part of the New York private equity firm Sycamore Partners, and includes one of the best known brands in fishing, Shakespeare. The Pure Fishing brand portfolio also includes Abu Garcia, All Star, Berkley, Fenwick, Fin-Nor, Greys, Hardy, Hodgman, Hooker, Johnson, JRC, Mitchell, PENN, Pflueger, Sebile, SpiderWire, Stren, Ugly Stik, and Van Staal.
"Plano is the original, iconic innovator of the fishing organization category that's expanded its solutions into hunting, camping, and other outdoor pursuits," said Marc Kempter, vice president of marketing communications at Pure Fishing. "It's a brand with a proud past, but an even brighter future – helping more people be ready when the great outdoors call."
The agency will launch a new brand system for the company, which it will launch in 2023, to help "unlock the potential" of the brand.