NEW YORK – After a launch at Macy's stores in 2022, the mascot for the Toys R Us brand, Geoffrey the giraffe, will go on a summer 2023 tour. It is a next-step effort to rebuild the brand, which was once as synonymous with toys as Blockbuster was to videos.

"What we have in store for you is like nothing you've seen before," said Kim Miller, Global Chief Marketing Officer at Toys R Us.
Geoffrey's "Tour Across America" will begin at Macy's in Herald Square.
The tour is a product of the agency Known Studios, along with the event marketing agency The Sharpe Alliance. The promotion is an effort to not only promote the in-store toy shops at Macy's, but to offer a promotional vehicle for toy brands. The company said that the collaboration with event marketing agency The Sharpe Alliance, will provide "exciting activation and co-marketing opportunities for brands."
"We're excited to help bring play to life in such an immersive and fun way, through content and experiences for kids and families everywhere," said Mark Feldstein, President of Known Studios. "The opportunity to partner with this incredible brand is a dream come true."
The tour offers a challenge. The previous owners of Toys R US, in their bankruptcy, ruined relationships with suppliers. Today, however, there are fewer promotional opportunities for toys. Thus, the relationship with Macy's offers a more substantial opportunity for the companies who had lost trust in the brand.
Company Revived by WHP Global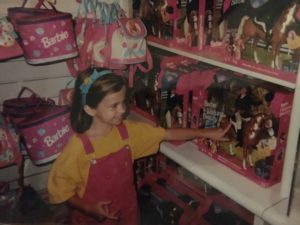 The first toy store from Toys R Us founder Charles Lazarus opened in 1948, at a time when most department stores carried toys, and had extensive toy departments. It grew as an independent retailer, and became Toys R Us in 1957.
As the retailer evolved, it became a fixture worldwide as a big box retailer of every manner of toy, in locations that were typically in shopping centers or freestanding stores immediately next to malls. Its sister company Babies R Us, with a focus on diapers and cribs and baby items, came later.
In 2005, the Bain Capital Partners LLC, Kohlberg Kravis Roberts and Vornado Realty Trust purchased the company in a leveraged buyout. It even purchased the revived FAQ Schwarz in 2009, which had created a niche again in New York City when it revived that store as a tourist-oriented retailer with the best toys. Toys R Us closed the landmark store in 2015, and sold the brand to ThreeSixty Group, a toy designer.
Toys R Us closed on June 29, 2018, though a few of its stores stayed open longer.
There has been a second effort to recreate the more upscale FAO Schwarz as a standalone brand again, though both brands were really retailers, and not brands.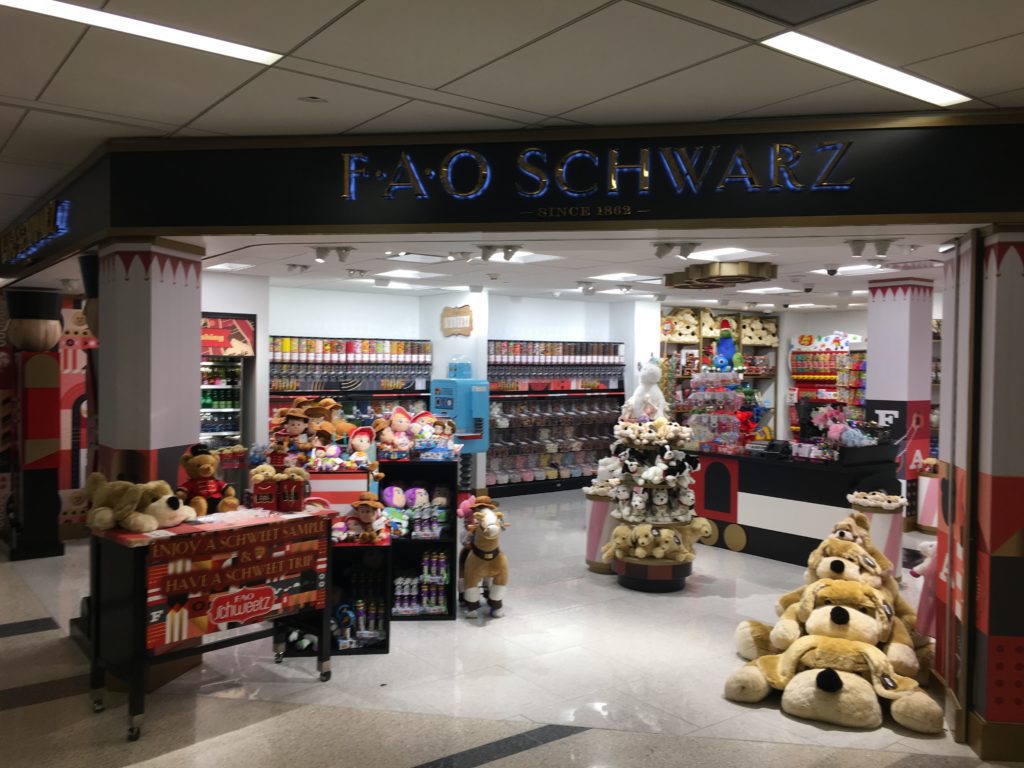 In its new form, the Toys R Us brand is said to generate more than $2 billion in sales globally. The brand is owned in the U.S. by WHP Global, a brand manager with a portfolio that includes Ann Klein, Joseph Abboud, Joes Jeans, Isaac Mizrahi, William Rast, Lotto, Toys R Us, Babies R Us and an interest in the Express brand.