NEWPORT BEACH, Calif., – Chipotle Mexican Grill (NYSE: CMG) announced a new all-electric restaurant design to maximize energy efficiency and use 100% renewable energy from wind and solar power. Recently, the company opened new restaurants in Gloucester, Virginia, and Jacksonville, Florida, with another location opening later this summer in Castle Rock, Colorado.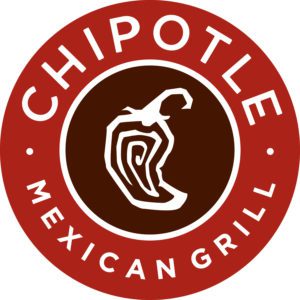 "With our aggressive development goal in North America, we hold ourselves accountable to reduce the environmental impact of our restaurants, said Laurie Schalow, chief corporate affairs officer at Chipotle. "We are aiming to incorporate some elements of our responsible restaurant design into many of our new restaurant openings going forward."
The design does not look appreciably different from its existing restaurants, and instead focuses on energy management. It continues the company's longstanding tradition of trying to source food locally. While this is better tasting, is more difficult than using single vendors. For instance, over a decade ago, it worked with Joel Saladin of Virginia's Polyface Farms to source its pork.
This new design aligns with Chipotle's targets, set in accordance with the Science Based Targets initiative to reduce direct and indirect greenhouse gas emissions by 50% by 2030 compared to a 2019 baseline. Chipotle hopes to grow to 7,000 locations in North America, with over 100 of its new locations in 2024 utilizing all-electric equipment and some other elements from its new design.
To achieve its goal of reducing greenhouse gas emissions, Chipotle has also implemented additional initiatives, including standardizing the installation of energy management systems in every restaurant, exploring greater use of low carbon fuels and renewable resources in logistics, investing in emission reduction projects in beef and dairy production, developing strategies to support regenerative agriculture practices among supply chain partners, offering additional vegetarian and vegan menu items, and increasing the purchase of local produce to at least 36.4 million pounds in 2023.
The company dates from July of 1993, founded by Steve Ells, a Culinary Institute of America graduate. The company had 16 restaurants (all in Colorado) when McDonald's Corporation became a major investor in 1998, selling its share in 2006.
Key features of Chipotle's new restaurant design concept include rooftop solar panels (where possible), all-electric equipment, heat pump water heaters, smaller electric cookline, and improved exhaust hoods compared to other Chipotle kitchens, energy management systems, biodegradable service ware, cactus leather chairs, artwork made from recycled rice husks, and electric vehicle charging stations at select locations.