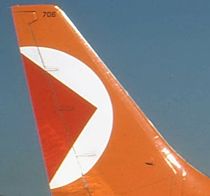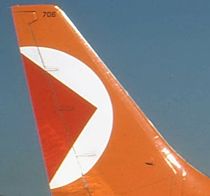 The late landscape architect Charles Gillette had a trademark in his garden designs. Gillette, so focused on symmetrical designs and order, was not afraid to leave something wild or out-of-sync in his landscape. If he was landscaping a property, and there was a native cedar tree stuck in an odd location, he would sometimes leave it in place. He never did this on purpose; his design was always in service of the location and purpose of the project.
His question? What pieces do I have that are good that I need to keep around? What things can I leave in place so that the project can come in on budget? It was always a question of quality or utility.
The reason? Well, objectively, there was none, except for budget. His gardens were new designs, very often for new houses, and there was no need. But he knew something. Having something slightly out of sync, just for fun, made the new creation far more interesting visually. And sometimes, an old feature was just too hard to make disappear. At other times, it just made more trouble to get rid of it. But the main reason something good remained was that it was good.
The landscaping Gillette designed for Richmond's Ethyl Corporation had a trademark "lone cedar." Ethyl regrettably bulldozed a large number of great old mansions on Richmond's Gamble Hill to build a massive Colonial Revival complex that overlooks the James River, and destroyed a great old neighborhood. On the massive, grass-covered hill, Gillette left a small, brick retaining wall that was obviously a leftover from the late 19th century or early 20th. No one notices it, but it makes the hill more visually interesting.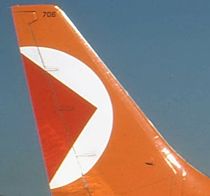 Brands and companies often utilize this idea, sometimes intentionally, sometimes unintentionally. The best example of this is Carnival Cruise Lines. Brian J. Cudahy, in his seminal book The Cruise Ship Phenomenon in America, tells how it played out. When Micky Arison and Meshulam Riklis wanted to start a cruise company, they used the name, Carnival, and an out-of-service CP Ships liner, the Empress of Canada. CP Ships was the revised name for Canadian Pacific, and various parts of CP empire (rail, ships, air) had different versions of the same multimark logo, which had a triangle and crescent inside a square. (Folks will remember the mark from the old Canadian Airlines, which was a successor to CP Air.)
The Carnival name was the brand for the small package tour company AITS, owned by Riklis, and it worked perfectly for the new company. When Arison converted the Empress of Canada to the Carnival brand, they needed a logo, and revised the funnel multimark design and changed the colors from green, white and black to blue, white and red.
The launch of Carnival was terribly creative in other ways. When the Empress of Canada was refitted into the Mardi Gras, Arison, with the assistance of the Roper family at the shipyard Norshipco, even scrounged discount mattresses from the Norfolk, Virginia area.
Utilizing pieces of an old company in a new logo can be insipid if it is done for stupid reasons. For instance, in the merger of First Union and Wachovia, some of the green of First Union made it into the newly created Wachovia logo. The gesture was meaningless; it was obviously done to please executive types during the merger. It was a harbinger of future stupidity; the merger was a disaster and those responsible ruined many lives in the process.
When building a brand or company, what things are you bringing together to build the operation? Find good pieces, throw out the bad, and build something new. Our story last fall on the history of Saturday Night Live also addresses the issue; namely you want to use elements and assets to build new creations. Not only will you have a better product in the end, but you will have a great narrative to go along with it.